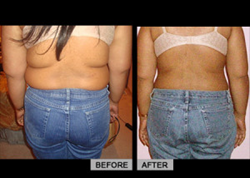 Because Diet Doc understands that many patients find it difficult to visit doctor offices and weight loss clinics, they deliver fast weight loss directly to their patient's door.
Los Angeles, CA (PRWEB) December 29, 2014
A new drug, thought to be beneficial in the treatment of obesity, has been approved by the FDA. Eligibility for liraglutide, marketed under the brand name, Saxenda, is based on the patient having at least one other weight-related health condition. Sales of Saxenda for weight loss, however, fell short of expectations due to limited insurance coverage, as well as high out of pocket expense for its patients.
Diet Doc's prescription hormone diet plans are unique in that, unlike most diet plans, such as Saxenda for weight loss, their programs are designed to be easily accessible and affordable to qualified patients. And, because Diet Doc understands that many patients find it difficult and costly to travel to and from embarrassing, face-to-face doctor appointments and weight loss clinics, they partnered with Telemedicine, enabling them to deliver fast weight loss directly to their patient's front doors.
At Diet Doc, new patients can simply log onto the computer to complete a health questionnaire and schedule an initial online doctor consultation at a time that is convenient for the patient. During the consult, the doctor will review the entire system to uncover and address underlying conditions that may be causing weight gain. Patients will then work closely with certified nutritionists to design meal and snack plans that offer a wide range of healthy, low calorie food choices that nourish the body while leaving them feeling full and satisfied. Those who wish to accelerate weight loss may be prescribed Diet Doc's pure prescription hormone diet treatments to turn the body into a fat burning machine while eliminating side effects often associated with dieting. Patients report feeling better within days of following the guidance of the Diet Doc experts and notice the loss of fat in the hard to reach areas. In fact, a recent in-house survey of over 20,000 actual Diet Doc patients revealed an average loss of up to 20 pounds per month.
Diet Doc patients are so successful because they begin their journey with a support team already in place. This staff of specially trained weight loss experts personally guide each patient throughout their journey and are always available via phone or email to answer questions, offer suggestions or simply to lend their unlimited support, guidance and encouragement. The team is available 6 days per week via phone or email and there is never a need to schedule an appointment. Diet Doc closely monitors their patient's comfort level, attitude and weight loss progress to ensure the safest, most effective and most comfortable return to better health through fast weight loss.
Because all Diet Doc products are developed in fully licensed, U.S. based pharmacies, clients can feel confident that they are receiving only the highest quality of ingredients. And, because these body fat burning diet treatments work seamlessly with the patient's customized meal and snack plans, clients will find that they will be able to consume healthy, low calorie foods without struggling with unnecessary cravings or the temptation to overeat.
Diet Doc understands that people in America are eager to find a diet plan that helps them reach their weight management goals without costly, time consuming and embarrassing doctor visits. For this reason, Diet Doc created their medically supervised weight loss programs that, unlike Saxenda for weight loss, enables clients to improve their health through safe and fast weight loss without leaving the comfort of their own home.
About the Company:
Diet Doc Weight Loss is the nation's leader in medical, weight loss offering a full line of prescription medication, doctor, nurse and nutritional coaching support. For over a decade, Diet Doc has produced a sophisticated, doctor designed weight loss program that addresses each individual specific health need to promote fast, safe and long term weight loss.
Diet Doc Contact Information:
Providing care across the USA
Headquarters:
San Diego, CA
(888) 934-4451
Info@DietDoc.info
http://www.dietdoc.com
Twitter: https://twitter.com/DietDocMedical
Facebook: DietDocMedicalWeightLoss