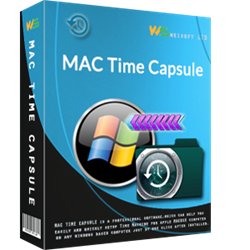 USA (PRWEB) December 26, 2014
Backupitnow.com, a leading software development enterprise, has recently launched Mac Time Capsule, an integrated software program that helps Mac users take time machine backup during file transfer from Mac to Windows PC and vice versa. The owners have maintained that the clean and user-friendly interface of the software application is indeed the USP of it. The advanced data backup and data protection suite comes with a horde of security features. It has been learnt that Mac Time Capsule, which was released in the last week of November this year, offers seamless data backup and data migration for Mac users.
According to the owners of Backupitnow.com, the newly released software application is also instrumental in system restore in the event of hard drive failure. Apart from that, it also comes with an added incremental backup feature which helps in 360° data protection and security. The software works behind the scene and users can continue with their activities without getting much bothered about whether it's working on not. Backupitnow.com owners have announced large discounts on the price of the software application to add to the festive spirit and excitement in the air.
One of the key developers of the software development firm recently met the press during a tech summit where he explained the process of using the application. "It's super easy to install and use the software program. Users just need to download and install the application on any Windows system and run the Time Machine for taking quick data backup. We believe that the software program will be highly implemental in enterprise-level data backup and data management. The in-built Apple Filing Protocol will offer superb support to Mac users. Not only this, the in-built access privilege features are also quite helpful in data protection. At present, the software is only available in two languages, English and Chinese. But the user response that we have received so far is quite encouraging and we hope to release in many other languages in the near future", he ended his short speech on a high note.
About the Company
Backupitnow.com is a New Zealand based software development leader that has developed quite a few data backup applications till date.
To know more about Mac Time Capsule, visit http://www.backupitnow.com/