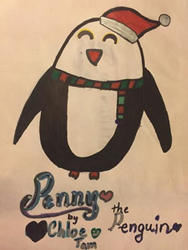 Stratford School helps nurture students to become responsible citizens who actively contribute to their local and global community.
Saratoga, California (PRWEB) December 30, 2014
Stratford School today announced details of the 2014-15 Stratford Cares initiative; a schoolwide service program that encourages each Stratford student to show they care by supporting a local or global charity or cause of their choice.
The Stratford Cares initiative was developed to support one of "The Six Pillars of Character," six ethical values taught at Stratford School to help nurture students to become responsible citizens who care about their environment, demonstrate tolerance and respect, and actively contribute to their local and global community.
Stratford School believes The Six Pillars of Character are paramount in childhood education. The Six Pillars of Character include: Trustworthiness, Respect, Responsibility, Fairness, Caring, and Citizenship.
Below is a list of charities and causes Stratford students are supporting through Stratford Cares this year. For additional information, or to help show support for your favorite charity, please contact your campus.
Abode Food Shelter
Alameda County Food Drive
Caroling at local senior citizen homes
Contra Costa Food Bank
Great Bedtime Story Pajama Drive
Holiday cards to service men overseas
Lucille Packard DIPG
Marin County Food Drive
Meals on Wheels
One Warm Coat
Ronald McDonald House: The Wishing Tree
Santa Clara County Police Department Toy Drive
Second Harvest Food Bank
Solano County Food Bank
Tri City Volunteers
Trick or Treat for UNICEF
"As proud as we are of our students' academic achievements, we take the most pride in watching them grow to become well-rounded young adults who give back to their communities through compassionate service initiatives, while taking on leadership roles inside and outside of the classroom." – Stratford School
About Stratford School
Stratford School is an independent private school founded on the belief that education is a significant influence in the life of a child. Stratford offers an accelerated curriculum – particularly in the areas of mathematics and language arts – that incorporates music, art, science, technology, engineering, and physical education. Stratford's goal is to prepare and mentor students for admission to private high schools or advanced placement in public schools. All students are provided the necessary tools to excel, and are encouraged to actively participate in leadership, community service, and extracurricular activities.