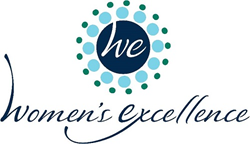 "I am really grateful for your evening appointment hours; my last OBGYN did not offer this."
Lake Orion, Birmingham, Clarkston, Michigan (PRWEB) December 27, 2014
Women's Excellence has launched a feature on their website that allows patients to "tell their story" in a quick, convenient way. By going to http://www.womensexcellence.com/share, the patient can upload their experience in their own words as well as through photo or video. This online feature is also available through mobile devices and tablets.
The testimonial capture allows the patient to give feedback on their experience with Women's Excellence, surgery, birthing and wherever they have an experience with the Practice. These testimonials are then gathered and displayed on http://www.womensexcellence.com and the Practice's social media platforms.
Over 50 positive stories have been sent to Women's Excellence including:
"I am really grateful for your evening appointment hours; my last OBGYN did not offer this. Being a stay-at-home-mom of three small children (& pregnant with our fourth!) it is really nice to be able to just wait for my husband to get home from work and then leave for my prenatal appointments. It is so convenient and much less stressful than needing to line someone up to watch our children. Thank you Women's Excellence!" -Kathy B.
"My name is Ashley, I'm 26. Dr. Zaidan performed a laparoscopy on me last year to diagnose me with endometriosis. We also discovered I had PCOS. I ended up having 2 surgeries to remove all of the endo and drain the cysts with the hope of conceiving naturally. Within 2 1/2 months of stopping birth control I conceived. I am now 4 months pregnant with a healthy baby boy! Dr. Zaidan is the best doctor in the world. Knowledgeable and personable. I completely trust him. I am so grateful for what he's done for me." - Ashley P.
"I had to go to the bathroom all the time and kept getting treated for bladder infections. I saw Dr. Zaidan and he examined me and put me on some medication to help my symptoms. The medication worked and I can work for 3-4 hours at a time without using the bathroom. My own doctor said he should have thought about that." - Anonymous
Women's Excellence is the most comprehensive obstetric and gynecologic office in Michigan. They also specialize in menopause, weight control, bladder control, endometriosis, robotic surgery, pelvic floor physical therapy, and midwifery services. The knowledgeable, well-trained, compassionate physicians and healthcare providers of Women's Excellence are taking new patients and are conveniently located in three locations throughout southeastern Michigan, Birmingham, Lake Orion and Clarkston. For more information, visit http://www.womensexcellence.com.