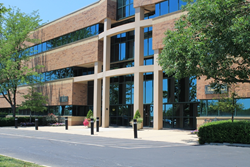 Columbus, Ohio (PRWEB) December 29, 2014
Parker Kruse Asset Management and SVN Gryphon Parker will assume the role of Property Manager for 7777 & 7778 Washington Park Drive, Dayton, Ohio effective January 1, 2015.
The property is made up of two Class A office buildings totaling 154,000 SF in Washington Township just outside Dayton, Ohio. Unit sizes range from 900 SF to over 25,000 SF and the buildings are approximately 60% occupied.
Richard Kruse had been appointed Receiver for the complex in October of this year. The Complaint in Foreclosure was filed on behalf of American National Insurance Company on September 19, 2014 with a Motion for Appointment of Receiver filed on September 23, 2014. On October 28, 2014, Judge Dennis Langer found that a receiver was warranted and appointed Parker/Kruse to assume control of operations.
About Us
The Gryphon/Parker Organization is a multi-faceted group of companies operating under the names Parker Kruse Asset Management and Sperry Van Ness Gryphon Parker. The entities providing distressed asset management, real estate brokerage, management, leasing and auction services throughout the State of Ohio. The SVN Gryphon Parker Special Assets Group, working closely with Parker Kruse Asset Management, advises financial institutions, borrowers and the Courts on troubled asset administration throughout the United States.
For more information please visit our website at http://www.svngp.com.