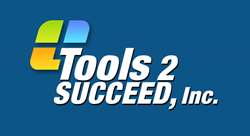 It is essential for California HR professionals to be familiar with each of these laws.
(PRWEB) December 29, 2014
The "Navigating Pregnancy-Related Issues in California Workplaces e-Learning Course" e-Learning course was developed by Jacquiline M. Wagner, Esq., and is pre-approved for 1.25 HRCI California credits.
Title VII of the Civil Rights Act of 1964 prohibits discrimination in employment based on race, color, religion, sex, or national origin. In 1978, Congress passed the Pregnancy Discrimination Act (PDA). The PDA amended Title VII of the Civil Rights Act of 1964 to clarify that the prohibition on sex discrimination in employment includes discrimination on the basis of pregnancy, childbirth, and related medical conditions. Thus, Title VII, as amended by the PDA, requires that women affected by such conditions "be treated the same for all employment-related purposes ... as other persons not so affected but similar in their ability or inability to work." A written or unwritten employment policy or practice which excludes from employment applicants or employees because of pregnancy, childbirth or related medical conditions is in prima facie violation of Title VII. California is at the forefront in developing laws which protect the status of pregnant women in the workplace.
California law expands further than federal law when it comes to the protection of pregnant women and conditions relating to pregnancy. California has at least four separate pieces of legislation unique to the state which address the leave and accommodation needs of pregnant and new mothers. Sheryl Tuchman, SPHR, Founder and CEO of Tools 2 Succeed says, "It is essential for California HR professionals to be familiar with each of these laws."
In this course, students will learn:
-Topics to steer clear of during the recruiting phase and beyond
-What it means to be "disabled" by pregnancy
-Effectively evaluating requests for pregnancy accommodation
-Examples of types of potential reasonable accommodations
-When to engage in a timely, good-faith interactive process
-Required employment notices for pregnant employees
-Ensuring a pregnant employee receives entitled leave
-Tips for ensuring a smooth return-to-work
-Key compliance requirements concerning lactation/milk expression
-How to appropriately discipline a pregnant employee or new mom who isn't meeting performance expectations
-Tips for maintaining smart, defensible documentation that you'll need in the event of a lawsuit
About Tools 2 Succeed, Inc:
Tools 2 SUCCEED, Inc. offers leadership development training, Sexual Harassment AB1825 training, executive coaching, and outplacement services to facilitate organizational growth and change. They are a reseller of Skillsoft e-Learning and offer online courses from leadership development to human resource management to project management (PMI PDUs). Tools 2 SUCCEED is an Approved Provider of the HR Certification Institute, offering low-cost programs for HRCI recertification credit, in addition to e-Learning courses for PHR (Professional in Human Resources) and SPHR (Senior Professional in Human Resources) certification preparation..
About Jacquiline M. Wagner, Esq.:
For almost twenty years, Ms. Wagner has enjoyed training hundreds of employers and supervisors in an assortment of industries concerning all aspects of employment law, including sexual harassment prevention, sensitivity training, I-9 procedures and No-Match Letter protocols, alternative work schedules, reasonable accommodations, as well as a wide array of MCLE topics.