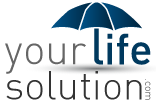 Clearwater, FL (PRWEB) December 28, 2014
Eric Smith, the founder and independent life insurance agent of YourLifeSolution.com, has today begun his certification towards retirement planning in an effort to come closer to being qualified to handle pensions and other various retirement mechanisms. This certification is part of a larger credential, his Chartered Life Underwriter credential, which Eric Smith expects to have by the end of 2015. "Pensions are due for a comeback in this country and it's definitely something that will help strengthen the middle-class again. 401k's have failed for so many unsophisticated investors and we need to go back to what worked for decades and that's a society with set-and-forget investing", said Eric Smith.
YourLifeSolution.com expects to begin acquiring mid-sized businesses as pension clients in the beginning of 2016.
Consumers interested in viewing instant life insurance quotes entirely online without entering any personal information are encouraged to visit YourLifeSolution.com today. Information can also be obtained by phone at 888.374.2764.