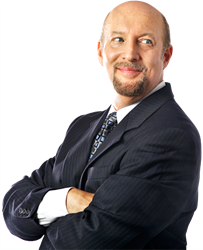 One key takeaway from this custody and visitation information is that there are ways to work with the court to set up visits and exchanges between parents that won't compromise the safety of the child.
Queens, NY (PRWEB) January 01, 2015
Dealing with an abusive partner is requires a great deal of courage. If couple's therapy is not an option or has failed, divorce can be a logical and realistic way for a spouse to break off an unhealthy relationship and put an end to financial, physical, emotional, or sexual abuse. Abusive spouses have long been portrayed in the media and continue to have an increased presence. The recent slew of domestic violence cases in the NFL launched a media firestorm, making it the "sports story of the year," according to a December 23, 2014 article by the Denver Post.
The article also discusses a crucial aspect involved in many divorces with an abusive spouse: children. Bruce Feinstein, Esq., a divorce lawyer in Queens, New York, is bringing a renewed focus to ending abusive relationships and showing what abused parents can do during a divorce and subsequent parental visitations to protect both themselves and their children.
In New York, either in Supreme Court as part of the divorce, or in Family Court if the parties have separated but do not wish to begin a divorce action yet, a parent can ask the Court to establish custody. Physical or residential custody is where the child resides. But an abused spouse will be often be asking for sole legal custody as well. This involves being the ultimate decision-maker on matters concerning the child such as education, religion, health or extracurricular activities. The alternative is joint legal custody in which such decision-making is shared between the parents. In the eyes of the Court, both parents have a right of access to their child. This is the case even if there has been an accusation or determination of abuse upon a spouse, particularly if there has not been any accusations of abuse to the child. However, the court will look to "the best interests of the child" when determining issues of custody and visitation. These interests include safety and well-being, so if there is an environment of abuse with one spouse the judge must consider this when making a custody decision along with other relevant information. This is outlined in Domestic Relations Article 13 § 240 of the New York Code.
Every custody case is unique, but there are certain requirements that can be implemented by the judge if there have been allegations of abuse in order to protect the spouse and children. The accused parent may not be able to have unsupervised visits with the child. In that case, a therapist, or a pre-determined third party must be with the child during visitations. This is helpful in more dangerous cases involving domestic violence, where there is the possibility of continued abuse. The location of these supervised visits can also be determined during the custody hearing. This locale may be a therapist's office or an agreed-upon public space that will keep the child safe.
In some cases, it may not be safe for the abused spouse to be present during an exchange of the child for parental visitation due to previous threats or violent behavior. In cases where an Order of Protection has been issued by the court preventing the parties from having any contact with one another, the Court can make special accommodations to ensure that children can still have parenting time with the non-custodial parent. This may involve pick-up and drop-off at a police precinct so as to provide for the safety of both the parent and child. Often the Court will allow communication between the parties solely for the purpose of child-related issues and therefore such communication would not be in violation of the Order of Protection. Texting via cell phones is often recommended because removes keeps "tone of voice" from the dialogue and also provides written "record" if one party exceeds the bounds of the allowed communication or becomes verbally abusive.
Or, if there is no Order of Protection, but there has been repeated abuse, verbal or otherwise, a mutually agreed-upon third party may be chosen to act as a liaison between both parents to set up visits. The third party might also supervise visits between the parent and the children, if necessary. Alternatively, both parents can agree to allow in-person exchanges, provided they occur in public places. "One key takeaway from this custody and visitation information provided is that there are ways to work with the court or between the parties themselves with the assistance of their respective attorneys to set up visits and exchanges between parents that won't compromise the safety of the child," says Mr. Feinstein.
Another point that Mr. Feinstein makes is that supervised or restricted visitations is often temporary. "This allows for protection for the parent or child but also gives the restricted parent ample opportunity to prove to a judge that he or she has taken all the necessary steps to change their abusive behavior," says Mr. Feinstein.
These steps may include going to therapy or a rehabilitation program that addresses the person's abusive behavior. This may include rehabilitation for substance abuse or successful completion of anger management classes. It is not uncommon for a judge to order the parent to complete these programs and therapies before considering a modification to the visitation order. The Court will often stay involved in the case for a while, even if there is no trial date. This not only gives the offending parent an incentive to change, it assists the parties in understanding the Court's expectations regarding the visitation process and any changes affecting each parent, so the entire family is kept in the loop when it comes to custody and visitation rules.
The Law Offices of Bruce Feinstein, Esq. has nearly two decades of experience in divorce and family law, helping clients and families resolve their issues and move forward with their financial and personal lives. Visit feinsteindivorcelaw.com for more information or call (718) 475-6039 to reach the New York office.
###