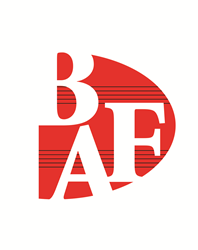 "It's important to recognize the incredible influence that Music Technology has had and continues to have on the music we create"
(PRWEB) December 30, 2014
The Bruce Arnold Foundation's cutting edge music education curriculum has been further sharpened by the addition of Bassist Jerry DeVore as resident Music Technology instructor. Although traditionally every musician needs basic skills such as ear training, theory, technical and rhythmic facility, the most modern –and essential--addition to this list is Music Technology.
"It's important to recognize the incredible influence that Music Technology has had and continues to have on the music we create" says DeVore "These days every aspiring musician absolutely needs to know how to work some sort of music application. It's a DIY world, and the musician of today is expected to be able to do more than play his or her instrument. Programs for composing, recording and mastering are widely available now, and knowing these programs opens so many doors…from unleashing creativity or creating new sounds, to branching into other areas of the business. It literally makes anyone a Most Valuable Player."
Mr. DeVore has been fascinated by Music Technology from an early age going back to High School, were he used the Computer Lab to compose an electronic piece that was subsequently performed at a seasonal concert. He has been formally trained to operate Pro Tools and various large DigiDesign control surfaces, in addition to being well experienced in MIDI sequencing, live sound production, transcribing, and computer score notation. Initially Mr. DeVore will be teaching ProTools, Ableton Live and Fishman's Triple Play.
The Bruce Arnold Foundation is a 501(c)(3) nonprofit charity started by Bruce Arnold to empower the emerging artist. It seeks to disseminate newer methods of music education by sponsoring traveling workshops where students can learn from qualified teachers in the fields of ear training, theory, rhythm and technique. Mr. Arnold himself uses multiple computer programs in the creation, notation and production of his own music. "I truly believe that the computer is an instrument too" he explains "even though it is not plucked, or blown into. – Although sometimes I DO want to hit it." he jokingly adds. "It just makes sense to offer a course in Music Technology at our workshops.