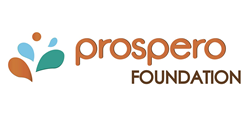 Antibes, France (PRWEB) December 30, 2014
The Prospero Foundation, founded by Ulrik DeBo of DeBondo Capital, is excited to announce that a microloan donation has been made to Qurbonbi from Hamadoni in Tajikistan.
She is a young single woman who lives with her parents in their home village of Hamadoni – she set up her small livestock breeding business as a way to earn some income and support her parents. She raises bull calves in the backyard of their family home, and sells them a month later at the local cattle market with the help of her father. She will use the money from The Prospero Foundation to purchase a pair of young bull calves to increase the size of her herd, and therefore her profit
About Micro-lending with The Prospero Foundation
Through partnerships with local lending institutions, the Prospero Foundation contributes capital for the purpose of small business loans to these micro-entrepreneurs in developing nations. Through these partnerships, the Foundation helps small business people such as farmers, shopkeepers, and artisans build their businesses and in turn stimulate economic development in their communities. MLO Humo and Partners is a microfinance institution in Tajikistan that aims to support vulnerable and underserved populations living in rural areas through financial and consulting services for small businesses. Microloans are especially important in Tajikistan, as it is the poorest country in Central Asia, where more than two-thirds of the population lives below the poverty line.
About The Prospero Foundation
The Prospero Foundation is a private, international charitable foundation founded by Ulrik DeBo. Mr DeBo, a lifelong entrepreneur, whose upbringing and eventual success in the finance industry, through his company DeBondo Capital Ltd, gave him the relevant experience and insight required.
 
The foundation is run by a global network of entrepreneurs, who raise funds privately amongst their business contacts, and choose to invest them using a 'pay-it-forward' philosophy to focus on charitable projects that promise to perpetuate a chain reaction of positive growth opportunities for individuals and local communities for generations to come.
 
It is a foundation that empowers citizens to help themselves and those around them.
 
For additional information, please visit http://www.prosperofoundation.org
Contact Address:
Prospero EnFrance (Registration No: W061004154)
info(at)prosperofoundation(dot)org