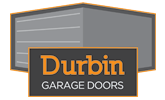 Homeowners have to keep in mind that there is a balance between convenience and security. The more convenient something is for the homeowner, there's a good chance that it is equally convenient for criminals.
Wentzville, MO (PRWEB) December 29, 2014
After hearing about home burglaries in garages all around the United States, the owner of Durbin Garage Doors, a garage door installation and repair service in the St. Louis, MO, area, wants homeowners to stay safe for the holiday season. Many homeowners may keep holiday gifts and other valuables in their vehicles inside or outside of their garages, and Durbin Garage Doors owner Jim Null offers expert advice to keep these families and their belongings secured.
According to a Dec. 20, 2014 news story from CBS Pittsburgh, several homes in Westmoreland County, PA, have been broken into in the middle of the night this December, through their garage doors. The thieves smashed car windows of vehicles that were parked outside and would steal the remotes to their garage door openers to gain entry into the homes.
In all, several incidents occurred, according to North Huntingdon Police, and items taken included purses, wallets, electronics and even vehicles and Christmas gifts.
Null, whose company Durbin Garage Doors installs garage door openers, wants homeowners to know that there are several precautionary measures they can take to prevent such thefts from occurring.
One security issue, Null says, is a new feature on vehicles that contains a built-in garage door remote in the overhead console. "While this is convenient for the homeowner, it is also convenient for anyone else who may want to access the home if the vehicle isn't parked inside the garage," he says.
Null recommends that homeowners forgo this feature on their vehicles, so they can use a standard garage door remote to take inside the house with them, especially if they don't park their vehicles in their garage. If, for whatever reason, they are unable to bring the remote inside, it can be stored out of sight in a glove compartment or center console in the car; keychain remotes are also a handy option for homeowners.
"Homeowners have to keep in mind that there is a balance between convenience and security," Null says. "The more convenient something is for the homeowner, there's a good chance that it is equally convenient for criminals."
While garage doors themselves can provide a certain amount of security, Null says it really comes down to the type of garage door opener a homeowner has installed in order to receive the optimal amount of safety.
"The days of intruders smashing through wooden garage doors are behind us," Null warns. "Instead, criminals are finding their way into homes through both simple and sophisticated tactics, both of which have caused garage door security technology to improve a lot over the years."
Among those sophisticated methods are machines that are specifically designed to duplicate and/or grab the radio signal used to open garage doors. Null recommends installing a Liftmaster opener with Security+ rolling code technology, which updates the radio frequency code every time the remote is pressed.
It is also possible for thieves to attempt to force a garage door open, which is especially problematic for homeowners who only use manual lift garage doors.
There are two ways, Null says, that homeowners can keep those doors secured. The first is to use a spring-loaded and cable-operated garage door latch; the other is a manual lock that has a sliding bolt that secures to the door to the garage door rails, which Null recommends the most because it will make a significant amount of noise if thieves try to damage it.
And manual locks have the potential to keep the homeowners themselves safe, too. "If homeowners are away during this incident, there would be visible signs of the break-in," Null says, "so they could call the police before entering the home in case the intruder was still inside."
However, one of the best defenses, according to Null, is to install a garage door opener that comes with new Posi-Lock technology.
This feature extends the standard mechanical locking features built into garage door openers. Posi-Lock electronically secures a closed garage door, monitoring against forced opening. If an intruder tries to open a closed garage door, the Posi-Lock system will activate and prevent the door from being opened.
Another high-tech safety feature for a garage door is MyQ technology, which allows homeowners to use their phone to operate their garage door and also sends notifications when the door is opened or closed.
Those in the St. Louis area are in luck, says Null, if they are looking for a more secure garage and home: Durbin Garage Doors is currently running a special offer on LiftMaster openers with MyQ technology, Security+, and Posi-Lock features.
Finally, especially when it comes to transporting holiday gifts and other valuables, Null says that homeowners should never leave anything in their vehicles that they "wouldn't mind parting with."
"Criminals take a risk every time they break into a vehicle," Null says, "but if there are valuables clearly visible inside the car, the reward outweighs the risk. If someone is breaking into your car to grab an iPod or car stereo, the last thing you want is for them to grab your garage door opener and seize the opportunity to get into your house, as well."
Overall, Null says, taking advantage of the latest home security technology, especially equipment for the garage door, and using common sense are the best defense against burglars this winter.
About Durbin Garage Doors
Durbin Garage Doors LLC has been serving the Saint Charles and Saint Louis area for over 30 years. As a licensed and insured full-service company, Durbin Garage Doors offers high quality brands for garage repairs and renovations, and offers around-the-clock service at one flat rate. Their technicians are trained to work on all garage door brands. For more information, visit http://www.durbingaragedoorsllc.com