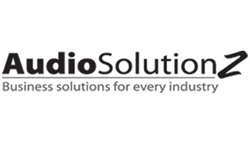 The best-case scenario for dealing with bed bugs effectively and efficiently is when a resident reports an infestation early and management acts promptly…. Allison Taisey and Tom Neltner
Durham, NC (PRWEB) January 07, 2015
Shattering all previous records, the webinar titled "What does HUD Say About Bed Bugs?," hosted by AudioSolutionz on December 17, 2014, with expert speaker Debbie Hixon, was attended by more than 500 participants across the United States.
Debbie, an industry veteran with over 25 years of experience in the Affordable Housing Industry, spoke at length about the problem of bed bugs and the HUD's take on the problem. She provided guidance to attendees on the rights and responsibilities of owners, management agents, HUD and tenants on the topic.
The session was attended by 300 live attendees and more than 200 DVD and transcripts orders poured in during the duration of the event. Post-session, AudioSolutionz is also witnessing a great interest in the pre-recorded version, DVDs and transcripts of the webinar. Mainly promoted through the website http://www.assistedhousingalert.com, a part of AudioSolutionz, a 100% increase in traffic was witnessed on the website within the period of Nov 5 to Dec 17 (the day of the conference).
Debbie Hixon, who travels throughout the country to train people on various HUD topics, commented on the great response the webinar received, "The response was overwhelming but not unexpected. Since HUD has released two notices and much written information on this issue, owners, management agents, tenants, and HUD-insured or assisted housing staff must be certain that they are carrying out all requirements." She also added that in accordance with project Regulatory Agreements and Section 8 HAP Contracts, a housing area must have no evidence of infestation, and HUD will monitor O/A's to ensure this is a reality.
One attendee from Florida, Erin McKean, an assisted housing staff added, "We learned a lot about bed bugs. The session was really enlightening and put down many of my worries to rest knowing that I have now all the information to comply with the regulations. We currently have the heat machine we purchased, but we learned that the steam works well too!"
What does HUD Say About Bed Bugs? provided much needed guidance to owners, management agents (O/As) and residents of HUD multifamily insured and assisted properties to remind all parties of the importance of prevention, identification, and treatment of infestations in HUD-assisted and HUD-insured rental housing. It covered topics such as Integrated Pest Management Plan (IPM); staff training; responding to inspection findings; Bed Bug prevention and removal; Bed Bug control in multifamily housing; effective methods for control and more.
For general awareness and information, the session is still available on-demand, and in DVDs and transcripts. For more information, visit http://www.audiosolutionz.com/public-housing-compliance/huds-take-on-bed-bugs.html
About AudioSolutionz
AudioSolutionz, the country's leading source of business-enhancing information, has been providing knowledge and training to professionals on trending industry topics for more than a decade. With an esteemed panel of industry experts, it helps professionals get information directly from the veterans and get their queries answered directly. AudioSolutionz specializes in audio conferences, training webinars, transcripts, DVDs in more than 12 industries in the United States. It also offers training sessions on legal trends, court rulings, federal regulations, government policies, updates and market trends in the construction and housing industry.