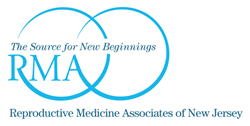 Since 2001, Single Throw has been reinventing how to direct qualified digital consumers to our clients.
Wall, New Jersey (PRWEB) December 30, 2014
Reproductive Medicine Associates of New Jersey (RMANJ), headquartered in Basking Ridge, has entrusted Single Throw Digital Marketing to bring the RMANJ name to internet consumers looking for world-class In Vitro Fertilization (IVF) care.
"Standing apart in the highly competitive online fertility market is critical," said Thea LaVigne, RMANJ's Project Manager of Program Development. "We need to connect with our customers in a meaningful way and we're excited to be partnering with Single Throw. The infertility consumer needs to know there are big differences in what is offered from one fertility program to another, including their chance for success. That's why RMANJ is breaking down the silos of traditional online marketing and offering high quality, relevant online experiences, along with delivery rates that are 20% higher than the national average. It's important for us to provide content that is truly exceptional, unique, and useful because our customers deserve the best possible outcome in the shortest time possible."
Because RMANJ is devoted to achieving success that exceeds expectations, it has become equally critical that the way internet consumers locate and learn more about RMANJ rises similarly above the competitive landscape.
"It's a natural partnership," said Scott Dailey, Director of Strategic Development at Single Throw. "Since 2001, Single Throw has been reinventing how to direct qualified digital consumers to our clients. RMA's commitment to innovation is evident in their success rates. Our shared commitment to winning makes our alliance a natural one and we're thrilled RMA has chosen to trust us with their digital success."
About Single Throw
Single Throw is an award-winning, digital marketing company founded by CEO and best-selling author Larry Bailin. Single Throw has partnered with national and globally recognized brands – including Laughing Cow, Acer Computers, Scholastic, Conair, Sara Lee, Maglite, DCH Auto Group, Kozy Shack, Endust and Harley-Davidson – to develop internet marketing strategies that achieve outstanding results and get customers.
Visit Single Throw's website to receive a complementary digital marketing consultation or call 888.920.9778 today.