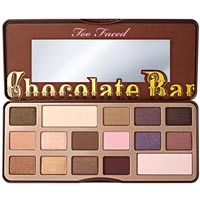 While the cold is on everyone's mind, our editors have been busy searching for the most effective solutions for healthy winter skin and compiling their new favorite products. And of course they've been eyeing the latest makeup trends.
Gold River, CA (PRWEB) December 30, 2014
Eighteen years ago SkinStore.com had the bright idea to take hard-to-find clinical skin care products out of the offices of dermatologists and make them available online—and often at better prices. Today, with over 300 brands and 9,000 products, SkinStore is considered by many to be one of the world's leading specialty skin care product retailers. With an eye on the new season, they launched their Guide to Gorgeous Winter 2015, a quarterly forecast of new and upcoming trends in beauty.
Four times a year, SkinStore's merchandising team focuses their attention on a vast array of new products, studies upcoming beauty trends and chooses the best items to showcase for the upcoming season. As in past issues, the winter 2015 edition provides a beautifully-guided shopping experience. In addition to new arrivals in every category, the latest guide also focuses on winter makeup trends and Editors' Picks. The SkinStore beauty editors try every type of product they possibly can, from new treatments and serums to beauty tools and makeup, and then fill the Guide with their expert recommendations.
This season's guide highlights winter makeup trends with an easy-to-follow visual example complete with product recommendations. Anyone can feel like a pro while creating her best winter look. Products like the Too Faced Chocolate Bar Eye Shadow Collection make professional-looking application easy.
"While the cold is on everyone's mind, our editors have been busy searching for the most effective solutions for healthy winter skin and compiling their new favorite products," said Kari Necker, Director of Merchandising for Skinstore.com, "and of course they've been eyeing the latest makeup trends."
About SkinStore.com
Physician-founded in 1997, SkinStore carries over 300 premium brands of skin care, cosmetics, hair care, beauty tools and fragrances from around the world. With over 9,000 products to choose from, SkinStore is a leading online resource for clinical and dermatologist-recommended skin care products. Customers receive free shipping on all U.S. orders over $49, and an esthetician-staffed call center is available Monday through Friday to answer questions and offer product recommendations. The company is headquartered in Gold River (Sacramento), California with operations in Sydney, Australia and an affiliate in Hangzhou, China. For more information visit SkinStore.com, SkincareStore.com.au, or SkinStorechina.com
Contact Information
Denise McDonald, Content & Production Manager
SkinStore
http://www.skinstore.com
916-475-1427
###