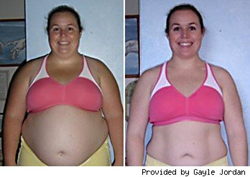 Diet Doc is committed to helping everyone improve their health and avoid severe flu symptoms, through safe and rapid weight loss.
Houston, TX (PRWEB) December 31, 2014
While obesity is a known risk factor for a number of diseases and medical conditions, including chronic inflammation and respiratory problems, studies have also shown that because the immune system is reduced in obese persons, they also have a higher risk of infection. Of interest is a 2012 study, performed at the University of North Carolina and reported by Progressive Health, which indicates that the flu vaccine may be less effective in those who are overweight. The study reported that more obese persons were hospitalized or died during the 2009 H1N1 flu virus pandemic than any other group, http://www.progressivehealth.com/obesity-leads-to-flu-infection.htm. Losing excess weight now may help avoid the risk of developing serious or even fatal complications of the flu virus due to obesity in the upcoming season.
Diet Doc developed their medically supervised diet plans that are designed to help those of all shapes and sizes lose dangerous, excess weight. By working closely with each patient, the team of fast weight loss experts work to uncover the real reason for weight gain. A personal, online doctor consultation enables the physician to review the entire system to identify hormonal imbalances, improperly functioning organs or cellular toxicity and to recommend the best method of weight loss based on their personal observations and evaluations.
Because each patient is different, Diet Doc creates meal and snack plans that are specific to lifestyle, medical conditions and nutritional needs. Patients find the meal plans interesting and the fast weight loss motivational. Because Diet Doc incorporates their pure, prescription hormone diet treatments, exclusive diet pills and appetite suppressants, patients lose excess fat at an amazing pace without suffering the typical dieting side effects that oftentimes tempt dieters to abandon their weight loss goals. In fact, a recent in-house survey of over 20,000 actual Diet Doc patients revealed an average weight loss of over 20 pounds per month without between meal hunger, food cravings or loss of energy.
Diet Doc is committed to helping everyone improve their health and reduce their risk for countless weight-related diseases and conditions, such as serious complications of the flu virus, by safely and rapidly losing unhealthy and embarrassing excess fat. The company has become the nation's leader in medically supervised fast weight loss by providing only the highest quality prescription products, designing meal and snack plans that are specific to each patient's individual needs and offering a level of personal service unequaled by competitors. Now with the ability to reach those in even the most remote locations of the country, patients can begin their diet journey from the comfort of their own home simply by completing a health questionnaire and scheduling a consultation with one of Diet Doc's specially trained doctors.
About the Company:
Diet Doc Weight Loss is the nation's leader in medical, weight loss offering a full line of prescription medication, doctor, nurse and nutritional coaching support. For over a decade, Diet Doc has produced a sophisticated, doctor designed weight loss program that addresses each individual specific health need to promote fast, safe and long term weight loss.
Diet Doc Contact Information:
Providing care across the USA
Headquarters:
San Diego, CA
(888) 934-4451
Info(at)DietDoc(dot)info
http://www.dietdoc.com
Twitter: https://twitter.com/DietDocMedical
Facebook: DietDocMedicalWeightLoss