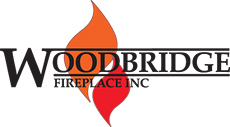 Brampton, Ontario (PRWEB) December 29, 2014
As of January 1, 2015, revised ANSI/CSA standards mandate that all new glass-fronted gas fireplaces and gas heaters must have a protective barrier when the product is installed if the temperature of the glass surface exceeds 172 degrees Fahrenheit. Tony James of Woodbridge Fireplace Inc. (http://www.woodbridgefp.com) is pleased to announce that all of their Woodbridge Fireplace and Spark Modern Fires branded gas fireplace models are now fully compliant with the new requirements for approved safety barriers on gas fireplaces with glass fronts. All other gas fireplace products sold at Woodbridge Fireplace's GTA fireplace showroom in Brampton will be compliant by the January 1st deadline. Woodbridge Fireplace is a leading Ontario fireplace manufacturer and retailer of modern fireplaces and outdoor gas fireplaces, with an extensive line of traditional and contemporary fireplace products.
The new gas fireplace safety standard was developed after several years of testing, research and dialogue on ways to reduce the potential of serious burn risk, especially to children, from touching the hot glass surface of an operating fireplace. It was decided that attaching a barrier to the front of the glass would be the most effective solution to reducing the likelihood of contact with the hot surface. The new standard requires that the barrier must be attached and not be easy to remove. It also stipulates that in order to be compliant, the fireplace barrier must pass a test with a thermesthesiometer, a thermal burn testing device that evaluates the burn-risk potential of skin touching the barrier.
"I am proud that all of our products are now available in full compliance with the January 2015 ANSI/CSA requirements for approved safety barriers on glass-fronted gas fireplaces. The safety screen design assures that children cannot be accidentally burned by contacting the hot glass by providing a barrier that will not exceed temperatures deemed to be a hazard by national safety standards. This is an example of an industry stepping up to take responsibility for the safety of its products and, working with regulators, developing tough new safety standards to minimize burn-risk," says James.
About Woodbridge Fireplace Inc.: Woodbridge Fireplace Inc., a Canadian owned and operated fireplace manufacturer and fireplace retailer that sells and services top brand-name fireplaces and fireplace accessories, including wood burning and gas fireplaces, electric fireplaces, linear burners and outdoor fire features. Carrying the latest in traditional and contemporary fireplaces, select from hundreds of fireplace designs, artfully displayed at Woodbridge Fireplace's spacious Brampton, Ontario fireplace showroom. For home and commercial fireplace installation, custom fireplace design and custom fireplace manufacturing in southern Ontario and the GTA, Woodbridge Fireplace Inc. offers a lifetime limited warranty on everything they sell. For more information, visit http://www.woodbridgefp.com or call Woodbridge Fireplace at 905-799-5953.
Contact Information:
Tony James
Woodbridge Fireplace Inc.
18A Strathearn Ave.
Units 25-27
Brampton ON L6T 4X7
905-799-5953