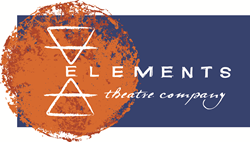 Julie Harris, Tony-Award-winning actress, said of Elements, "Experience this unique company for yourself. You will not be disappointed."
NEW YORK, NY (PRWEB) December 30, 2014
Elements Theatre Company of Orleans, Mass., a resident theater company whose core mission is to educate and illuminate through the arts, brings its 2015 touring program to New York City January 25 through February 11. The company will present Shakespeare's The Merchant of Venice in six performances at various venues throughout the city and lead related workshops, talk-backs and panel discussions on our culture's view of "The Other."
In the series, titled "A Pound of Flesh: Exploring Qualities of Mercy when Encountering the Other," noted religious leaders, artists and scholars will examine the background and motivation of Shylock in The Merchant of Venice and consider the impact of his persecution on his own choices and on society at large. They will also consider this framework when discussing the greater implications of bigotry and persecution as they relate to terrorism, racial injustice, religious discrimination, and assimilation. One key question is this: can an extreme response to being perceived as "The Other" be prevented by adopting the qualities of mercy in our behavior and culture?
Co-presenters of "A Pound of Flesh" are the New York Library for the Performing Arts at Lincoln Center; Classic Stage Company; New School for Drama; 92nd Street Y; and St. Malachy's: The Actor's Chapel. Guest panelists and speakers are David Kastan, Yale University; John Douglas Thompson, Obie Award-winning actor (Tamburlaine, Othello, The Emperor Jones); Rabbi Brad Hirschfield, the National Jewish Center for Learning and Leadership; Rabbi Peter Rubinstein, 92Y; Matt Malone, S.J., America Media; David Van Biema, Time magazine; Danielle Dwyer, C.J., Elements Theatre Company; Richard McCoy, Queens College; and Jeff Robbins, Anti-Defamation League of New England.
Tickets for the general public range from $10-$40. All programs are free for students. Tickets and a complete, updated calendar of events may be found at http://www.ElementsTheatre.org. Tickets and reservations may also be purchased by calling the Elements Box Office at 508-240-2400.
About Elements Theatre Company
Elements Theatre Company is a resident ensemble of sixteen artists dedicated to exploring the vitality of the written word and the deepest truths within the text. Through dramatic storytelling and imaginative stagecraft, Elements approaches both classic and modern works with honesty and authenticity. Founded in 1992, Elements Theatre Company is part of Gloriæ Dei Artes Foundation, a non-profit arts organization based in Orleans, Mass. Operating year-round, Elements performs three or four shows each year on Cape Cod in addition to touring extensively, presenting workshops and performing at conferences, schools and churches.
About Elements' Artistic Director, Danielle Dwyer, C.J.
A founding member of Elements Theatre Company, Sr. Danielle Dwyer has either directed or performed in nearly seventy productions since the company's inception. Classically trained but also skilled in contemporary drama, Sr. Danielle earned her Master of Arts Degree from England's Royal Academy of Dramatic Art and the University of London. She also studied voice, acting, and writing with Joanna Weir at Central School of Speech and Drama (London, England); David Male of Cambridge University (Cambridge, England); and Shakespeare & Company (Lenox, MA); and studied Shakespeare at the Stella Adler Studio in New York City.