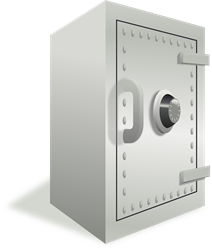 PayArmor: the new way for businesses to protect customer data from cyber criminals.
Scottsdale, AZ (PRWEB) December 30, 2014
Electronic Commerce International (ECI), the nation's leading payment processing solutions provider, today announced PayArmor, a new way for businesses to protect customer data from cyber criminals. PayArmor is a multi-layered suite of security and compliance services built to safeguard businesses against fraud, credit card data security breaches and to assist with PCI compliance.
Now one of the most profitable and widespread criminal activities, cybercrime impacts 556 million small merchant businesses each year—and the consequences can be crippling. The average total cost per data breach was $5.5 million, according to 2012 study and nearly 80 percent of consumers say they would stop shopping at a store if they believed it had experiences a card data compromise.
"2014 was the year of the credit card breach. We are making 2015 the year of credit card security," said Jim Anderson, CEO of Electronic Commerce International. "The PayArmor security suite provides merchants with invaluable breach protection and gives their customers confidence that credit card data is safe and secure."
PayArmor features card security combining encryption with random number tokenization; helps protect businesses against losses from accepting counterfeit and lost/ stolen payment cards at the point-of-sale; and offers data breach protection for level 4 merchants to increase data security, help prevent fraud and offer coverage in the event of a data breach. The PayArmor solution also assists small and mid-size merchants with compliance and features a self-guide in completing the SAQ.
For more information on how PayArmor can help with PCI compliance and prevent fraud, visit: https://www.ecistore.com/payarmor-lp/.
To learn more about Electronic Commerce International, please visit http://www.ecistore.com or call 888-404-7500.
About Electronic Commerce International:
For more than a decade, Scottsdale, Arizona-based Electronic Commerce International has been providing affordable, personalized payment processing solutions to merchants of all sizes in the United States and Canada, so business owners can focus on growing their company. ECI has more value added services for small, medium and large businesses than anyone, like Text Marketing, Business Lines of Credit, Merchant Cash Advance, Gift and Loyalty Program, Mobile Processing, 90 Days Same as Cash and Check Guarantee. ECI prides itself on superior customer service, offering support 24 hours a day, seven days a week. To learn more about Electronic Commerce and their extensive products visit them at http://www.ecistore.com.