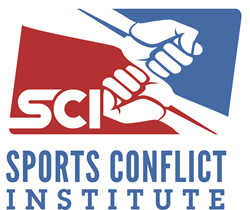 Even the most effective teams and organizations can benefit from an outside facilitator.
Portland, OR (PRWEB) December 29, 2014
Most organizations know that desired outcomes come from paying attention to the process. While it is easy to call meetings and stress internal communications, making sure these sessions are productive, clear, and inclusive can be a challenge. SCI's background in team facilitation makes it a natural fit to expand these services to NCAA teams, with an emphasis on identifying communication breakdowns and outside distractions that affect group performance.
"We really want to focus our efforts at the collegiate level because we see how improved communication can affect outcomes," Joshua Gordon, SCI Founder said. "Many of our staff have been student athletes, and we want today's teams to succeed."
SCI's previous facilitation experience ranged from academic, corporate, and professional sports teams. No matter the context, the basics of building sound group communication and consensus remain the same; it comes down to the presence and skill of a neutral facilitator in the meeting room.
Using a well-tested process, a neutral facilitator can ensure that all voices and interests are heard, building a base for open and honest communication within the team. By focusing on process first and outcomes second, the facilitator helps teams to gain traction on challenging issues, maintain alignment around goals, and finally take decisive, consensus driven action.
"Even the most effective teams and organizations can benefit from an outside facilitator," Gordon says. "Once team members know what to listen for in a meeting, they can begin to think like a facilitator themselves."
This type of facilitation can be done as a one day "health checkup" or as an ongoing partnership before, during, and after a season.
Another option during facilitation is using "Strains of the Game", a tool co-developed by SCI Senior Practitioner Dr. Don Murray from his work with U.S. Olympic teams. It allows teams to identify and mitigate specific outside distractions, thus improving performance without actually being fitter or more skilled.
"Tools like Strains of the Game add another element to our capabilities, which we are excited to bring to NCAA teams," Gordon says. "We are dedicated to fostering the positive value that collegiate sports provide."
Learn more about team facilitation at:
http://sportsconflict.org/team-facilitation/
About SCI
SCI supports competitive goals in athletics through understanding, preventing, and resolving destructive conflict both inside and outside the lines. SCI serves as a knowledge center and provides a range of services to help ensure student-athlete experience is part of a healthy university culture while optimizing performance on and off the field of play. Conflict is inevitable, but how we respond determines whether success follows or costs mount. SCI Founder Joshua Gordon has over 20 years of conflict management experience.