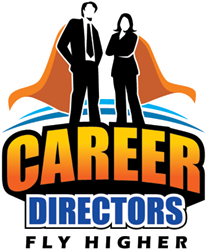 Meeting the needs of CDI members is crucial, and one such area is in providing user-friendly resources and making the website accessible to job seekers who are seeking their professional resume and career services.
Melbourne, Florida (PRWEB) December 30, 2014
Career Directors International (CDI), a membership-based organization, sets the bar exceptionally high in the training, development, and certification of resume writers and career service providers such as interview coaches and job search coaches. Meeting the needs of their members is crucial, and one such area is in providing user-friendly resources and making the website accessible to job seekers who are seeking such professional services. To that end, CDI has launched their state-of-the-art, feature-rich new website.
CDI President, Laura DeCarlo, states, "Thanks to a global connection and data-at-your-fingertips virtual world, ease-of-use and ease of accessibility are the hallmark of a good website. CDI's mission is two-fold: first, to provide a wealth of up-to-date and value-added resources for professional members, and secondly, to make those members visible to the job seekers so in need of their services. With the industry's leading resume writing and career services certifications, it's a critical service to help job seekers to become aware of these professionals. The new website fits these needs and much more."
The new CDI website offers extensive new functionality for all users.
Job seekers will benefit from:

Blog targeting job search, employment, and career industry expertise. This is just being kicked off with guest bloggers from CDI's worldwide membership of career industry experts.
Access to complementary resources such as resume and hiring trend reports and CDI's Supercharge Your Job Search e-book.
Easy-to-use and lightning-fast Find a Career Professional search engine database with numerous search features allowing users to find a service provider by industry specialty, client level, areas of expertise, location, and/or certification.
Handy lists of individuals who have earned CDI certifications.
Easier access to TORI award-winning resumes and their writers.
Extremely friendly and searchable site navigation.
Career and resume professionals will benefit from:
All-new and easy-to-use website that is fully searchable.
Greater exposure to job seekers with CDI's enhanced Find a Career Professional search features.
Increased visibility of CDI credentials and accomplishments with front-line lists of certifications and search categories for awards, judges, volunteers, and certifications.
Enhanced credibility with guest blogger authorship opportunities for CDI's job seeker blog.
Robust and easy-to-use member's only resource sections to readily find the complementary tools, information, and support that is needed to excel in both business and career services – over a thousand expert resources readily accessible from on-demand audio classes to 24/7 support networks, free job fair booths nationwide, and much more.
Complementary listing for members of their authored books and e-books in CDI's blog.
New member's only private forums for discussion and support on topics from LinkedIn profiles to job search, resume writing, and business management/growth.
Discounts from industry affiliate members on a variety of products and services.
Expanded entrepreneurial mentorship program to rapidly build a successful, profitable industry business as well as seven different resume writing and career coaching certifications.
Annual global career empowerment summit, a 3-day high-powered annual industry conference.
As always, CDI will continue with its many efforts to build visibility and credibility for CDI, its programs, courses, and members. In addition to the new and expanding website and blog, CDI also hosts many PR initiatives including International Update Your Resume Month, International Update Your References Week, Volunteers for Careers, Toast of the Resume Industry (TORI) awards, Career Innovator awards, social job search educational campaigns, and no-cost expert publications from our members. CDI is proud to stay on the forefront of preparing exceptional career and resume professionals to help job seekers of all levels, ages, and geographies.
About CDI: Career Directors International – http://www.careerdirectors.com
CDI is a global organization that positions career and resume professionals for dynamic success as both practitioners and business owners. CDI is focused on championing the industry's cause for credibility and visibility; fostering exceptional success in every generation of career and resume professionals; and cultivating the career superhero that exists within each one of us.