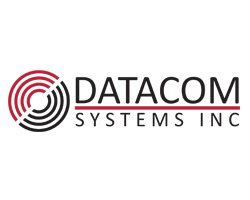 Syracuse, NY (PRWEB) January 27, 2015
Datacom Systems, Inc. (http://www.datacomsystems.com), a leading manufacturer of network taps, data aggregation tools, and other network access devices, has announced that its popular VERSAstream™ network packet broker is compatible with the full line of Cisco® Nexus ethernet switches for providing efficient traffic monitoring and network surveillance.
The VERSAsteam network packet broker (NPB) can be used to share traffic from one or more switch port analyzer (SPAN) ports on a Cisco Nexus and provide the data to multiple monitoring devices. SPANs are built into most ethernet switches and can send a copy of network packets on one switch port or vlan to another switch port, making it a permanent monitoring port. SPANs (also called port mirrors) have been widely used for network analysis and troubleshooting since they provide a simple, low-cost method to access network traffic with a monitoring device or security probe. SPANs are best used to see traffic from the backplanes of ethernet switches, and can be easily configured by the switch administrator. The speed flexibility of the VERSAstream enables its ports to operate at either 10G or 1G speeds, allowing 1G tools to see 10G SPAN output.
In addition, when paired with Cisco Nexus products, the VERSAstream can offload some packet processing and filtering while conserving the number of ports in use on the switch. A single SPAN port off the Cisco Nexus and fed into a VERSAstream can allow several monitoring tools to see all of the traffic coming in from the SPAN, or, with packet filtering, only the traffic relevant to each tool, helping to maximize analytic tool longevity and meet individual compliance monitoring goals. The VERSAstream can also copy traffic to primary and secondary tools when redundant monitoring is required.
About Datacom Systems, Inc.
Datacom Systems, Inc. is a leading manufacturer of network access solutions. Since the company's founding in 1992, Datacom Systems has built a reputation for quality engineering and unmatched customer service. Datacom Systems equipment covers millions of network segments worldwide and saves its customers millions of dollars in IT expenses each year. The privately held company is headquartered in Syracuse, New York. Visit http://www.datacomsystems.com.
Third-party trademarks mentioned in this release are the property of their respective owners. The use of the word "compatible" does not imply a partnership relationship between Datacom Systems, Inc. and Cisco® or any other company.