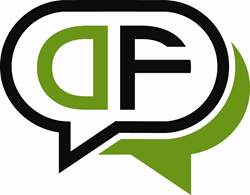 The busy executive has little free time, and webinars can be attended right at your desk, with no travel time involved. It's a win-win.
Memphis TN (PRWEB) December 31, 2014
Data Facts Inc-a nationwide provider of background screening and mortgage lending solutions-is offering a complimentary webinar in January that is eligible for HRCI credit hours.
Data Facts' Senior Vice President of Marketing Lisa May comments, "Data Facts is committed to assisting our clients in staying abreast of HR industry trends. We are pleased to be able to offer these valuable webinars to our clients as well as other HR professionals within the community."
Data Facts partners with Cynthia Thompson to conduct the webinars. Cynthia is Principal and Founder of The Thompson HR Firm, a human resources consulting company in Memphis. The firm is an HRCI approved provider that specializes in strategic leadership. Cynthia is a senior human resources executive with more than twenty years of human resources experience concentrated in publicly traded companies.
The January webinar "Increasing Your Organization's Bottom Line" is geared toward high level HR professionals. This webinar is the latest in a series of topics from 2014 that have presented ways to decrease expenses and increase profits.
Susan McCullah, Data Facts Project Manager, believes webinars such as these have many positive benefits. "Webinars are a productive way for human resource professionals to gain the required HRCI credit hours. The busy executive has little free time, and webinars can be attended right at your desk, with no travel time involved. It's a win-win."
Human Resource Certification Institute (HRCI) credit is needed by HR professionals to maintain their PHR and/or SPHR certification. Each webinar provides 1 credit hour to the attendees.
The webinar is scheduled for January 22nd at 2pm Central time.
About Data Facts
Since 1989, Data Facts, Inc. has provided clients with information they trust and rely on to reach sound hiring and lending decisions. Their full suite of products-from pre-employment screening to lending product solutions-assist customers in streamlining their hiring and lending processes. They provide their clients with both cutting edge, top of the line technology, and personalized support and service. Together, these are the building blocks of their client relationships.
They are NAPBS accredited, SOC 1 and 2 certified, and are active board members of the NCRA.
They invite you to experience the Data Facts Difference.
Subscribe to their blog and newsletter to stay abreast on important industry updates.