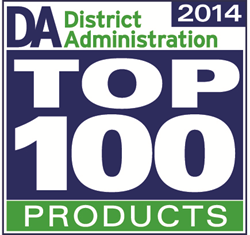 "SRC Solutions, Inc. is excited to announce Version 3.0 of Registration Gateway encompassing an enhanced customer driven feature set."
Center Valley, PA (PRWEB) January 06, 2015
Registration Gateway, the only Online Enrollment solution to win the District Administration Top 100 Product for 2014 has some exciting new features in store for its customers.
Enhanced PowerSchool API Integration provides…

a stronger and more secure SSO than what competitors in the Online Enrollment market currently utilize.
existing student lookup eliminating duplication.
secure guardian access with customized family dynamics for split families, etc…
automated assignment of students to a specific family ID.
continued full compatibility with all versions of PowerSchool.
Interactive Type Ahead Addresses provide…

validation of City and Street relationships to enable 100% correct address entry without any manual intervention from the school district.
Parent/Guardian Document Upload provides…

schools and districts an option to eliminate the need to meet with parents for new or re-registration. Parents simply upload documents such as birth records, residency, immunization and many more for registrar review.
One Touch Scanning provides…

support document scanning editing and annotations.
single scan attachment to all students in an assigned family. No longer is there a need to scan residency documents for each child in the family residing at the same address.
Enhanced Parent Signatures provides…

virtual signatures within the Registration Gateway application offering an option to traditional digital signature pads.
Enhanced Registrar Password Management provides…

a second option for parent credential retrieval should the parent misplace credentials and not have the required security information.
Additional real-time SIS date integration with Follett's Aspen and Software Answers ProgressBook
Registration Gateway is committed to identifying and solving real customer problems through innovative workflow solutions.
"SRC Solutions, Inc. is excited to announce Version 3.0 of Registration Gateway encompassing an enhanced customer driven feature set. Version 3.0 further simplifies the Digital Transformation taking place in K-12 education. Online Enrollment with Registration Gateway is one significant step in the district Digital Transformation strategy. When combined with products such as K12 On Demand Gateway, districts can truly begin to experience the benefits of a paperless environment." said Patrick Maher, CEO of SRC Solutions, Inc.
2014 was a significant year for SRC Solutions, Inc. including the following milestones…
Registration Gateway is the only Online Enrollment solution to be named a Top 100 Product by District Administration.
Launch of K12 On Demand Gateway Student Relationship Management integrated with Pearson's PowerSchool, the leader in the K-12 Student Information Systems.
Registration Gateway integration with Guide K12 for Geo Visual location technology and school selection.
SRC Solutions, Inc.'s launch of Address Purification Gateway, Parent Share Gateway, and Conference Gateway enabling Digital Transformation in address validation, parent communication and conference scheduling respectively.
About SRC Solutions, Inc.
SRC Solutions flagship product Registration Gateway has had a long and successful partnership with K12 school districts. Being a technology leader is nothing new to SRC Solutions. Whether it is our integration with PowerSchool dating back to 2008 which offered the first Online Enrollment solution to offer real-time data integration of both standard and custom fields into PowerSchool or our completely integrated document management solution.
Registration Gateway's PowerSchool integration has been built with flexibility in mind which is why compatibility is never an issue. Registration Gateway is compatible with all versions of PowerSchool and does not require schools to migrate to newer versions.