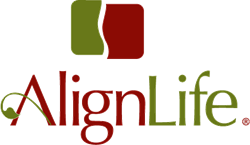 National (PRWEB) December 31, 2014
Each year the Association of Chiropractic Colleges hosts a Research Agenda Conference. This years conference is to be hosted march 19-21 at Planet Hollywood in Las Vegas, NV and AlignLife is please to announce there will be a segment on the first paper submit by Health Missions. Health Missions is a non-profit organization that AlignLife clinics nationwide contribute to. AlignLife is working with the Life team to increase the number of doctors participating in the practice-based research network and begin exploring daily visit data, insurance claims data and outcomes. This project will be continually evolving with research to validate the power of chiropractic. The common concerns about chiropractic research is the study group size which is normally too small to provide validation of outcomes. AlignLife encourages all chiropractors to join them in the fight to prove, protect and provide natural health care. Interested parties should visit http://www.chirocolleges.org/accrac/schedule.html.
Health Missions was created by the brother and sister team of Dr. Cristina and Dr. Joseph Esposito shortly after the death of their father from complications from unnecessary medication. They truly felt that had he been introduced to the powerful benefits of a healthy lifestyle at an early age, he would have been alive to see their commitment to bringing a positive change to the health care of not just a nation, but the world.
Cristina and Joseph have focused on expanding the reach of natural healthcare by creating a national chiropractic franchise called AlignLife which is currently expanding throughout the Midwest and East Coast. "Our goal is for every man, woman and child to be able to live a life of vitality using chiropractic and natural healthcare options".
In further efforts to validate chiropractic and natural healthcare, they have created a wellness technology company, VitaLogics, whose signature product is the VitaLogics Chiropractic EMR System.
This system will be utilized to publish large scale research due to the ability to pool results from hundreds of thousands of patients into one database. "We will publish the largest scale chiropractic research studies ever produced by 2018 as long as our patients and our fellow chiropractors jump on board with fundraising, charters and advocate contributions." Chiropractors who use VitaLogics EMR Software have the ability to be involved in the future validation of our profession.