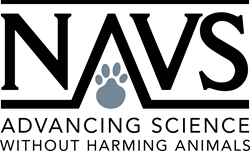 Chicago, IL (PRWEB) December 30, 2014
As the year comes to a close, the National Anti-Vivisection Society (NAVS) offers its list of the humane science highlights of 2014, all of which support NAVS' goal to end animal experimentation.
1) Human Organs on Chips
Human cell-based models recreate the architecture, environments and functions of human tissues and organs in ways that are not possible with conventional cell culture approaches. And according to NAVS' Director of Science Programs, Dr. Pam Osenkowski, this new approach could be very good news for animals.
"These 'organs on chips' have the potential to reduce—and even replace—the use of animals in a number of areas of study," she notes, "including drug development and toxicity testing."
The International Foundation for Ethical Research, which is supported primarily through a grant from NAVS, is currently funding work in this area.
2) Human Brain Disorders in a Dish
Research aimed at generating neurons from human stem cells has led to the generation of powerful, human-relevant in vitro tools which have the potential to lessen reliance on animal models for disease modeling and drug discovery.
"We continue to be inspired by the progress being made in 'disease in a dish' models for neurodegenerative disorders, which were driven, in large part, by limitations in existing animal and cell models," says Osenkowski.
These tools are now being used to study—at the cellular level—numerous brain disorders, including Alzheimer's disease and Parkinson's disease.
3) Reduction of Animal Use in Research in the United States
According to the latest Animal and Plant Health Inspection Service Annual Reports, the number of Animal Welfare Act (AWA)-covered animals used in research, testing and teaching has declined by 21% since 2010. The decline, however, comes with a significant caveat. While this is welcome news, the new statistics still, unfortunately, offer an incomplete picture of animal use in this country, as they fail to address how animals are being used. Further, and more importantly, the statistics do not include information on the majority of animals used in research—including mice, rats and cold-blooded animals—which are not covered by the AWA.
4) Non-Animal Pathway-Based Toxicology
Traditional toxicity tests, performed to evaluate the potential of chemicals to cause adverse health effects, rely heavily on animal models. That reliance, however, may be changing. Advancements in our understanding of biology and experimental approaches are enabling researchers to develop innovative approaches focused on understanding 'toxicity pathways' to make such testing faster, cheaper, and more directly human relevant.
While animal models used in toxicity tests are observed for obvious signs of adverse health effects, studies of toxicity pathways using in vitro and in silico approaches highlight biological changes that occur at the molecular level. Approaches such as these may give researchers the ability to better predict the effects of chemical exposures on humans.
This is another area in which the NAVS-funded International Foundation for Ethical Research is currently supporting graduate student research.
5) BioLEAP Science Education Website
In line with its mission to end the exploitation of animals used in all areas of science—including science education—NAVS launched a revised and updated Biology Education Advancement Program (BioLEAP) website in 2014. The site, which can be found at http://www.bioleap.org, offers comprehensive information about innovative dissection alternatives, a student choice resource toolkit and a breakdown of cost savings associated with dissection alternatives. It also provides resources for teachers and school districts looking to introduce dissection alternatives into their curricula.
"For more than two decades, NAVS has been a leader in providing comprehensive educational alternatives to classroom dissection," notes Osenkowski. "The new site builds upon this history."
About the National Anti-Vivisection Society
Founded in 1929, the National Anti-Vivisection Society (NAVS) promotes greater compassion, respect and justice for animals through educational and advocacy programs based on respected ethical, scientific and legal theory. NAVS works to increase public awareness about animal testing and experimentation, to promote positive solutions that advance science, to support the development of alternatives to the use of animals, and to effect changes that will help end the unnecessary suffering of laboratory animals. For more information, visit http://www.navs.org.