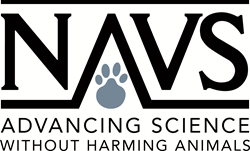 Chicago, IL (PRWEB) December 30, 2014
2014 was a landmark year in establishing rights and new protections for animals. As the year comes to a close, the National Anti-Vivisection Society (NAVS) offers its list of the year's top legal and legislative animal victories.
1) Legal personhood for animals gains acceptance.
While the issue of legal personhood for great apes is moving through the United States' appellate court system, on December 19, in Argentina, the Court of Criminal Appeals granted a writ of habeas corpus to Sandra, an orangutan living in a zoo in Buenos Aires.
Marcia Kramer, NAVS' Director of Legal and Legislative affairs observes that "this decision, in which a non-human animal has been recognized as having legal personhood in a court of law, could be a major step forward in allowing courts to consider the rights of non-human primates around the world."
2) Student choice for dissection alternatives in the classroom moves forward.
Michigan became the 15th state to pass a student choice law or board of education policy, allowing students to opt out of dissection. In addition, the Utah Administrative Code for 2014 includes a provision for students to obtain a waiver from participating in school activities that they find morally objectionable.
3) Laboratory cats and dogs have hope of adoption instead of euthanasia.
2014 saw the rise of new legislation to ensure that healthy dogs and cats used in research by taxpayer funded institutions are made available for adoption once they are no longer needed for research. Minnesota became the first state to require that these animals be made available for adoption from animal rescue groups or shelters instead of being euthanized. New Jersey is still considering S 2344, as the current session runs from 2014-15. Bills were also introduced, but did not pass, in California, Maryland and New York.
4) Felony animal cruelty penalties expanded.
In 2014, South Dakota became the 50th state to make animal cruelty a felony, a move which will provide stronger punishment for animal abusers.
5) Progress is made toward ending product testing on animals.
In 2014, India banned the sale of cosmetics tested on animals in the country, having previously banned animal testing for cosmetics within the country. Australia, Brazil and New Zealand also considered—but did not pass—bans on allowing the testing of cosmetic on animals. Meanwhile, in the United States, the Humane Cosmetics Act, HR 4148, which would have phased out cosmetic animal testing and the sale of cosmetics tested on animals, was introduced on March 5. While NAVS was disappointed that this bill did not move forward in the current Congress, Kramer was encouraged by its positive reception—both from NAVS supporters, as well as from elected officials.
"More than 10,000 petitions, which were authored by NAVS and signed by animal advocates in all 50 states and Washington, DC, urged legislators to support the bill," says Kramer. "And though it did not pass this time around, the Humane Cosmetics Act received bipartisan support, and appears to have gained a champion in the new Congress. NAVS is committed to supporting its reintroduction—and passage—in 2015."
ABOUT THE NATIONAL ANTI-VIVISECTION SOCIETY
Founded in 1929, the National Anti-Vivisection Society (NAVS) promotes greater compassion, respect and justice for animals through educational and advocacy programs based on respected ethical, scientific and legal theory. NAVS works to increase public awareness about animal testing and experimentation, to promote positive solutions that advance science, to support the development of alternatives to the use of animals, and to effect changes that will help end the unnecessary suffering of laboratory animals. For more information, visit http://www.navs.org.