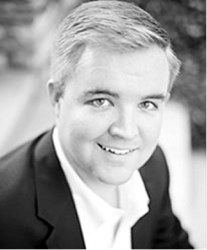 East Tennessee, TN (PRWEB) December 30, 2014
The Haute Living Real Estate Network (HLRN) of HauteResidence.com is proud to recognize Lucas Haun as a prominent real estate professional and the network's newest member. HLRN unites a distinguished collective of leading real estate agents and brokers, highlighting the most extravagant properties in leading markets around the globe for affluent buyers, sellers and real estate enthusiasts.
About Haute Living Real Estate Network (HLRN):
Haute Living Real Estate Network (HLRN) of Hauteresidence.com offers readers the most prominent directory of experienced realtors, brokers and luxury listings, and HLRN has grown to be the number one source for real estate news, residential developments, celebrity real estate news and more. Seeking an experienced interior designer? Hauteresidence.com is also home to Haute Design Network (HDN), a collective of celebrated interior designers that will help you decorate your new home or stage an active listing. Access all of this information and more by visiting: http://www.hauteresidence.com.
About Lucas Haun:
Lucas Haun, Executive Director Fine Homes & Estates Division. As one of the highest-ranking REALTORS in the Southeast, Lucas has developed a reputation of service and excellence. Going the extra mile is not only about being different; it is just his way of business. Since he began his career, Lucas has consistently been a leader in the listing and sale of residential real estate in the greater Knoxville area.
His success is the result of a talented team effort. His highly trained team includes a personal assistant, a business assistant, licensed agents, professional photographers and Internet marketing specialists. Having an outstanding, professional team is critical when offering the highest level of personal care that Lucas is committed to providing.
Sellers chose Lucas for his unique and unparalleled level of marketing that includes local and national print media, Internet, radio and social media marketing.Lucas maintains a reputation of service by personally keeping in close contact with his sellers by keeping them informed of market conditions, weekly marketing and advertising reports and much more. His unwavering commitment to excellence in all that he does has resulted in clients for life.
To learn more, visit Lucas Haun's Haute Residence profile.