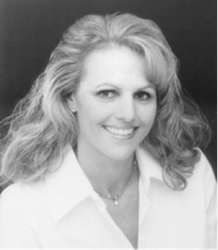 Honolulu, HI (PRWEB) December 31, 2014
The Haute Living Real Estate Network (HLRN) of HauteResidence.com is proud to recognize Tracy Allen as a prominent real estate professional and the network's newest partner. HLRN unites a distinguished collective of leading real estate agents and brokers, highlighting the most extravagant properties in leading markets around the globe for affluent buyers, sellers and real estate enthusiasts.
About Haute Living Real Estate Network (HLRN):
Haute Living Real Estate Network (HLRN) of Hauteresidence.com offers readers the most prominent directory of experienced realtors, brokers and luxury listings, and HLRN has grown to be the number one source for real estate news, residential developments, celebrity real estate news and more. Seeking an experienced interior designer? Hauteresidence.com is also home to Haute Design Network (HDN), a collective of celebrated interior designers that will help you decorate your new home or stage an active listing. Access all of this information and more by visiting: http://www.hauteresidence.com.
About Tracy Allen:
Tracy Allen knows real estate. As an industry leader with 25 years of dedication, Tracy's extensive market knowledge and skill has consistently placed her among the elite of Hawaii's realtors. Tracy's clients have a distinct advantage. Her in-depth construction, design and staging experience, superior people skills and determination to indulge her clients with exceptional service set her apart. She can transform the look of your property, negotiate the terms to your benefit, and help you achieve a successful closing at top dollar. Tracy is truly a leader in her profession with prestigious accolades for her skill, expertise, and results. Tracy consistently ranks in the top 1% among her colleagues nationally and locally. In 2013 she was recognized among The Thousand in the Wall Street Journal and REAL Trends, the Top 1,000 real estate professionals in the United States. Internationally, Tracy is a member of the Coldwell Banker International Presidents Premier, an honor bestowed only to the top 1% of more than 85,000 sales associates throughout the world. Real estate is a relationship-based business and Tracy strives to create client relationships built on trust and confidence. There is no substitute for skill, polished by years of experience, and a thorough knowledge of the local market. Tracy has built a reputation in the real estate marketplace for:

Up-to-the-minute market research to guide her pricing recommendations
Strong negotiating skills
Customized marketing to present each of her listings to its best advantage
Listings presented and staged to perfection
Absolute client confidentiality
Hands-on service and communication based on client preferences
Tracy enjoys the same intensity and dedication in all areas of her life. Among her many Interests, she enjoys designing and building custom homes with her husband Bryan and spending quality time with their five children. Prior to beginning her real estate career, Tracy enjoyed a career as an equestrian, competing in and winning show jumping competitions all along the East Coast; this is a testament to her winning spirit.
To learn more, visit Tracy Allen's Haute Residence profile.