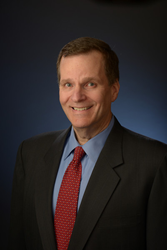 Our motto is also our mission: Turn to us when you don't know where to turn
Baltimore, Maryland (PRWEB) December 30, 2014
Since 2010, MedicalMalpracticeLawyers.com has been assisting victims of medical malpractice in the United States find medical malpractice lawyers in their state who may assist them with their medical negligence claims.
This free service is just part of MedicalMalpracticeLawyers.com's premier website: a daily blog is published that provides timely and important information regarding medical malpractice claims, cases, laws, and pertinent medical news that keeps its readers current with regard to medical malpractice issues.
The more than 1,400 consecutive daily blog postings may be searched by word or phrase, and readers may subscribe to the blog so that the daily postings are automatically sent to their email inboxes.
New for 2015 will be efforts to identify the best medical malpractice lawyers in each U.S. state so that victims of medical malpractice will have an opportunity to evaluate and decide who may assist them with their medical negligence claims. While past success is no guarantee of future success when it comes to representing medical malpractice claimants, the experience level of medical malpractice lawyers is an important consideration in deciding who may best represent claimants' interests and needs.
The eroding ability of medical malpractice victims to obtain fair and adequate compensation for their losses and damages due to medical malpractice tort reform efforts in many states is making it more difficult for victims to find lawyers who are willing to represent them because the hurdles and barriers to obtaining full justice are constantly becoming higher and more difficult to successfully navigate.
MedicalMalpracticeLawyers.com stands as a beacon of hope for many victims of medical negligence who don't know where to turn when they are injured as a result of medical negligence. We can be contacted through our Contact Us page on our website or by toll-free call in the United States to 800-295-3959.
Our motto is also our mission: Turn to us when you don't know where to turn.