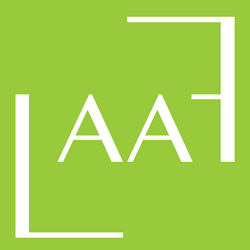 I believe anyone can be a philanthropist, because anyone can have generosity
Menlo Park, California (PRWEB) December 30, 2014
The Laura Arrillaga-Andreessen Foundation has announced the results of Giving 2.0: The MOOC (massive open online course), the Foundation's first online course. Sponsored by Stanford University, the six-week course had nearly 13,000 participants and was hosted on Coursera and featured a competitive, course participant-led grantmaking round funded by the Learning By Giving Foundation. Through this MOOC, $50,000 will be distributed to 24 nonprofit organizations based across the United States.
The selected nonprofits span a range of issues including foster youth support, health care access, arts education and sustainable energy for underserved populations. The full list of 24 organizations can be found on the Laura Arrillaga-Andreessen Foundation's website. [link
Giving 2.0: The MOOC, a free online class focused on helping people maximize the impact of their philanthropy, is taught by social entrepreneur, educator, philanthropist and best-selling author Laura Arrillaga-Andreessen. Featuring 25 guest speakers with expertise in philanthropy, technology, and business, the course teaches course participants how to assess nonprofits, create a high-impact philanthropic strategy, volunteer more effectively and use free technology for good. To help learners practice effective philanthropy, Arrillaga-Andreessen partnered with the Learning By Giving Foundation (created by Warren Buffett's sister, Doris Buffett and run by Alex Buffet Rozek, Doris Buffett's grandson) to enable students to collectively distribute $50,000 during the course.
Over 250 course participants prepared professional nonprofit assessments, bringing data-driven analysis to everything from a nonprofit's mission and strategy, their staff and internal capacity, the external landscape the organization operates in and it's need for funding. Learners peer-reviewed each other's assessments and selected the highest-scoring evaluations to move on to the final voting round. The 24 organizations voted as most effective by course participants were chosen to receive a grant.
"I believe anyone can be a philanthropist, because anyone can have generosity," said Arrillaga-Andreessen. "However, a lack of research and strategy has limited the measurable impact that our gifts can have. I believe what matters is not how much you give, but rather how you give."
Giving 2.0: The MOOC had nearly 13,000 Coursera users participate in the course. "My learning after this course I hope will never end," one course participant said, "I registered for this MOOC with my giving spirit as a motivation and I had no idea what it would bring to my life, the amount of introspective work and research, a platform to share our issues, concerns, visions and hopes for a better life…I've learned a lot from Laura as well as from the different speakers." The course will re-launch for a new group of participants in 2015.
Arrillaga-Andreessen is the founder and chairman of Stanford Center on Philanthropy and Civil Society (Stanford PACS), founder and chairman emeritus of Silicon Valley Social Venture Fund (SV2) and teaches four philanthropy courses at Stanford Graduate School of Business and Stanford University. She is the author of Giving 2.0: Transform Your Giving and Our World, a New York Times bestseller.