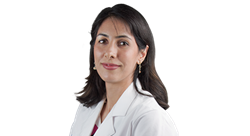 Dr. Jafari is experienced in providing advanced EMG techniques and effective treatment or diagnoses for various types of neurological disorders...
La Mirada, CA (PRWEB) December 29, 2014
Healthpointe is proud to announce that Dr. Elham Jafarimojarrad (Jafari) is now performing advanced electromyography (EMG) techniques at Healthpointe clinics, including Anaheim, La Mirada, Temecula, Los Angeles, Long Beach, and Colton. Healthpointe is now offering this new service to various communities in Southern California. As a board-certified neurologist, Dr. Jafari employs the latest advancements in Neurology and has a strong commitment to alleviate various forms of neurological diseases by delivering superb treatment and quality medical care.
The Electromyography, or EMG, is an advanced technique utilized to evaluate and record the electrical activity of muscles to detect neuromuscular abnormalities. This advanced technique is often performed with another test that measures the conducting function of nerves. Dr. Jafari is experienced in providing advanced EMG techniques and effective treatment or diagnoses for various types of neurological disorders including migraine headaches, epilepsy, neuropathies, multiple sclerosis, Alzheimer's disease, Parkinson's disease, ALS, muscle diseases, myopathy, polyneuropathy, stroke, and so much more. Among her many specialized skills, Dr. Jafari also has experience with Sports Medicine and Worker's Compensation cases.
Dr. Jafari believes that constant connection with the most up-to-date scientific literature and studies is imperative. After graduating from medical school, she dedicated her time to performing cutting-age clinical research in world-class centers. Ranked among the top 3% of all medical school graduates in the United States, and with an outstanding set of academic and research achievements, she received offers from some of the most prestigious academic centers to complete her residency training. She concluded her internship in Internal Medicine at Mount Sinai School of Medicine at Englewood Hospital. Her keen interest in the nervous system and the exquisite works of the human brain led Dr. Jafari to complete her Neurology residency at Albert Einstein College of Medicine at North Shore/LIJ Medical Center, where she consistently ranked among the top Neurology residents in the nation. She also served as the Chief-resident during the last year of her residency. She subsequently went to UCLA and completed her EMG and Neuromuscular fellowship training at Ronald Reagan UCLA Medical Center in Los Angeles.
Healthpointe offers other services such as orthopedic care, sports medicine, physical therapy, spine surgery, general surgery, internal medicine, psychology, pain management, and chiropractic care. In most cases, same day appointments are available. Healthpointe's services are offered during regular business hours: Monday-Friday 9-6.
For your neurological care needs or for more information, contact Healthpointe at (888) 824-5580 or visit Healthpointemd.net. The La Mirada community will be happy to know that various fellowship-trained and board-certified physicians and surgeons are prepared to support patients in their medical needs.
About Healthpointe:
Healthpointe is a leading multidisciplinary healthcare organization offering a full range of medical services in practice locations throughout Southern California (Los Angeles County, Orange County, San Bernardino County and Riverside County). As a highly regarded musculoskeletal group, we have a personal investment in the highest level of service, and we are proud of our record of excellence over the last four decades with private patients, injured workers, urgent care, personal injuries, and professional and non-professional athletes. Leading our organization is a dynamic team of healthcare professionals who continually strive to be at the forefront of medical innovation and healthcare service delivery. For more information, a complete list of services, and Healthpointe locations, visit http://www.Healthpointemd.net.