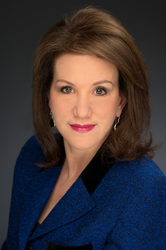 Philadelphia, Pennsylvania (PRWEB) December 30, 2014
Philadelphia Criminal Defense Attorney, Hope Lefeber, was recently ranked as one of the Top Ten Criminal Defense Attorneys in Pennsylvania, by the National Academy of Criminal Defense Attorneys, NACDA.
"I am honored to be chosen by this distinguished professional society as one of the top ten criminal defense attorneys in Pennsylvania. I look forward to working to defend my clients' constitutional rights and to getting the best results for them."
The National Academy of Criminal Defense Attorneys is a professional academy which recognizes prominent attorneys for excellence in the field of Criminal Law.
In practice since 1979, Lefeber is an experienced and aggressive federal criminal defense attorney in Philadelphia. Her key areas of practice include defense against charges including white collar crime and drug charges.
As a former enforcement attorney for the U.S. Securities & Exchange Commission, Lefeber uses the knowledge she gained while working for the government to best defend her clients facing serious state and federal charges of business and corporate fraud, mail and wire fraud, money laundering, financial and securities fraud, and tax fraud.
Lefeber has represented high-profile clients, published numerous articles, lectured on federal criminal law issues, taught Continuing Legal Education classes to other Philadelphia criminal defense attorneys and has been quoted by various media outlets, from TV news to print publications. She uses her extensive experience to vigorously protect the rights of the accused.