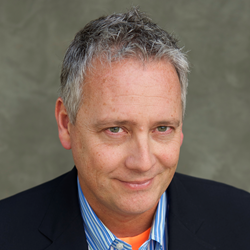 Bainbridge Island, WA (PRWEB) December 30, 2014
Avalara, Inc., a leading provider of cloud-based software delivering compliance solutions related to sales tax, VAT and other transactional taxes, has received a K2 Enterprises Quality Award for Marketing Communications excellence. The announcement was made by Val Steed, CEO of K2 Enterprises.
This year's awards marks the 13th year in a row K2 has honored technology providers to the accounting profession. K2 team votes are influenced by end-user feedback and experience from consulting and extensive teaching. Members of the K2 team include Randy Johnston, Will Fleenor, Val Steed, Brian Tankersley, Tommy Stephens, Bob Spencer, Lawrence (Mac) McClelland, John Keegan, Steven Phelan and Karl Egnatoff.
"This honor means a great deal to us, not only because we are in great company among the other winners for K2's annual awards, but because of the influence and experience K2 and their consultants bring to the accounting profession," said Pascal Van Dooren, Chief Revenue Officer at Avalara. "Our global marketing communications effort is designed for multiple audiences – from public practitioners and accountants working in business and industry, to the companies that must adhere to sales tax compliance and reporting."
About Avalara
Avalara helps businesses of all sizes achieve compliance with sales tax, excise tax, and other transactional tax requirements by delivering comprehensive, automated, cloud-based solutions that are fast, accurate and easy to use. Avalara's end-to-end suite of solutions is designed to effectively manage complicated and burdensome tax compliance obligations imposed by state, local, and other taxing authorities in the United States and internationally.
Avalara offers hundreds of pre-built connectors into leading accounting, ERP, ecommerce and other business applications. The company processes millions of tax transactions for customers and free users every day, files hundreds of thousands of transactional tax returns per year, and manages millions of exemption certificates and other compliance related documents.
A privately held company, Avalara's venture capital investors include Sageview Capital, Battery Ventures, Warburg Pincus, Arthur Ventures, and other institutional and individual investors. Avalara employs more than 750 people at its headquarters on Bainbridge Island, WA and in offices across the U.S. and in London, England and Pune, India. More information at: http://www.avalara.com
###