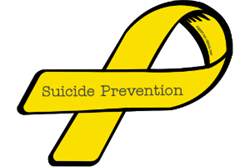 In the time it takes for this article to be read, at least two people have committed suicide.
New York, NY (PRWEB) December 31, 2014
In the time it takes for this article to be read, at least two people have committed suicide.
The New Year is often a time to be with family and friends, wanting the next year to be filled with abundance, peace and love. While celebrations are heard around the globe, clinically depressed men, women and adolescents not only contemplate suicide in the New Year they succeed.
Suicide is a devastating mental health issue that affects the world. Around the world, suicide affects people from Lithuania to Belarus. The most current United States suicide statistics at the Center for Disease Control cites suicide as one of the top ten causes of death. Depression is the strongest risk factor for suicide. Nathan states "If you know someone who you believe is depressed, be brave enough to reach out. When someone has experienced a sudden loss, feels rejected or displays physical and behavioral signs of a deep melancholia, talk to them, watch them and try to get them help. Don't think that you will change their mind. Suicidal thoughts are powerful and convincing."
In the assessment process, create a concrete platform of data to support your concern of suicidal intent. Here are 5 warning signs of suicidal depression:
1. Behavior: These are observable changes in the person. Assessment on behavioral traits alone can be contradictory. The behavior displayed can be calm and more peaceful then would be expected after a specific loss, trauma or depressive episode. Yet, aggression, often combined with sudden, uncontrolled outbursts is also a signal. Other behavioral traits to observe: General apathy, selling personal items, accruing more credit card debt, a disinterest in sex and preoccupation with death.
2. Listen: The verbal warning signs and clues are abundant: Just listen. If hearing "I don't want to live anymore", "life is too hard", "the pain is overwhelming better to end it all", there is the probability that suicidal thoughts are prevalent. Though some verbal cues are direct, others may be veiled. Take what is said seriously and read between the lines if there is knowledge of depressive episodes. Don't go blind, deaf or dumb. Believe what is often too hard to hear or conceptualize.
3. Mood: Clinical depression saps energy, focus and desire. Watch for signs of helplessness, avoidant social behavior, pessimism, hopelessness, and a deep sadness. This is a short list of some of the emotional hallmarks of depression. Mood is affected by physical pain, low self-esteem, concern about what others think or feel, and anxiety. When there are seemingly no positive options to shift the course of life, suicide offers a means to stop the pain.
4. Physical Care: Notice differences in self-care as these may be non-verbal cues. Look for clothes may be unkempt or dirty, while the general appearance is neglected and/or sleeping and eating patterns are different.
5. Risk Contributors: Past history of depression, suicidal thoughts and suicide attempts are high risk factors for a successful suicide. Drug use, family history of mental disorder and suicide, alcoholism, and serious or chronic health issues contribute to suicide risk.
Suicidal behavior is not necessarily crazy behavior. It is a crying out for help when it seems that there is none. Suicide prevention is possible. A life worth living can be created. Know the signs before a loved one is lost to suicide and for immediate help reach out to 911, a local suicide help line or go to the nearest hospital.
Nathan states, "When professional help is sought out, there is potential for emotional and physical pain to subside. With the right help, the desire for suicide will likely abate."
About Edy Nathan:
Edy Nathan is a licensed psychotherapist with over 20 years of experience specializing in grief. For two seasons she was the therapist on the A&E TV Show, "Psychic Kids". She holds Masters from both New York University and Fordham University. She has post-graduate training from the Ackerman Institute for Family Therapy, The Gestalt Center and the Jungian Institute. She is a certified EMDR practitioner, regression therapist, certified hypnotherapist, relationship and grief expert. To find out more, visit EdyNathan.com.
For a complimentary meditation and more information about other topics related to grief, loss and trauma, please visit here.