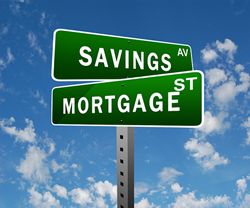 Do not be afraid to offer 10%, 20%, or even 40% below a listing price.
Chicago, IL (PRWEB) December 29, 2014
Peoples Home Equity, a Midwest based lender, knows that floating a mortgage rate can be nerve racking. Over the past 2 days, 30-year mortgage rates have fallen from 3.94% to 3.87%, according to Mortgage News Daily. Peoples Home Equity has compiled a list of helpful tips on how to lower ones mortgage fees without the anxiety of floating in hopes of a lower rate.
Save A Larger Down Payment: Borrowing less money from the bank means lower monthly payments. For a list of ways to gather a down payment, consider reading a publication Peoples Home Equity released on December 28th, titled "Help Tips For Savings A Down Payment". Borrowing some money from mom and dad, or starting weekly savings plans to build a larger down payment can lead to long term cost savings when purchasing a home.
Bid A Lower Price Or Find A Lower Price Home: Mortgage payments are less expensive if one does not need to borrow as much money for their purchase. When searching for a home, one does not need to offer the listing price. Do not be afraid to offer 10%, 20%, or even 40% below a listing price. Purchasing a desired home at a lower price can be financially exhilarating. The money saved can be invested in something else like home remodeling!
Improve The Credit Score: If a lender has reason to suspect that the mortgage applicant may not pay always on time, then a more expensive rate will be offer. Thus, paying bills on time is important, especially when lenders look at ones financial background. Credit score agencies will deduct points from ones score based on any recent payments missed. Consider it essential to pay ones bills on time, at least the minimum payment.
If in need of competitive rate mortgage, contact a Peoples Home Equity loan officer today at: 262-563-4026.