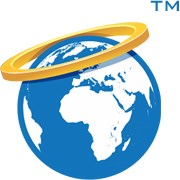 The main problem that Haload.com solves is the lack of quick quotes.
Washington, DC (PRWEB) February 05, 2014
How long does it take to get a moving quote or a quote for junk removal? A week? Few days? How about 30 seconds? Haload.com is the latest transportation technology startup to hit the streets of D.C. It provides 30-second quotes for services such as junk removal, automobile shipping, rentals, passenger services, freight and relocation. Launched over the New Year, they are currently growing aggressively across the United States with 85000 hits last month and 10x growth in users over the past 9 months in beta.
Founder & CEO, John Daniel (@johndanielli), says, "The main problem that Haload.com solves is the lack of quick quotes. No one has the time anymore to wait for quotes over phone calls and emails. We offer free web-based 30 second quotes across six categories of transportation-related services." John is a successful entrepreneur in the transportation industry who sold his earlier company a few years ago.
"It's still tricky for most buyers to identify the good transportation providers from the bad. Fortunately, Haload's unique algorithm awards carries 'halos' based on criteria such as their Years in Service, Industry Affiliations, and Reviews. In order to be listed on the platform, every provider has to be Bonded, Licensed and Insured," says Stephen Bienko from CollegeHunks Junk Hauling & Moving, currently operating in 3 states: NJ, OH, TN and one of the transportation providers listed on Haload.com
This week Haload.com launched their Indiegogo crowdfunding campaign to build their mobile app platform and to increase user adoption. The funds will also be used to build out the "Multi-Option" feature, which automatically suggests alternate solutions to the user (for example, the option to rent a truck and transport items from point A to B personally rather than hiring a moving company if it turns out to be cheaper) as well as their "Cross-Sell" feature (for example, offering automatic Junk Removal and Auto Shipping quotes when a user searches for a Relocation quote)
You can follow their campaign at http://www.indiegogo.com/projects/haload-com-your-personal-transport-angels/x/5995420
With the U.S. Logistics and Transportation industry totaling $1.3 trillion in 2011 (trucking alone made up $604 billion of this spending), this is an attractive market for the startup. Haload.com aims to become a brokerage leader in this space by connecting carriers with over 100,000 SMBs (companies with 100-1000 employees) and 6,000,000 high-income households within the United States. In future years, they plan to expand our platform to include international carriers and target markets in other countries.
You can follow Haload.com on Twitter with "@transportangels", on Facebook at http://www.facebook.com/haload and Pinterest at http://www.pinterest.com/haload