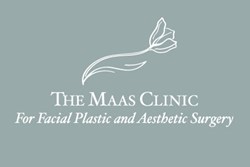 Reducing illiteracy in the Bay Area.
San Francisco, Calif. (PRWEB) February 19, 2014
In response to California's illiteracy rate of approximately 25%, The Maas Clinic & Appearance Care Center will host their annual Beauty for Books event on February 28, 2014. The campaign was created by Maas Clinic founder and physician, Dr. Corey S. Maas, to help improve literacy and reduce educational shortages in the San Francisco and Bay Area school districts. The goal for this year's event is to raise 6,000 books for the Bay Area schools most in need. Since 2007, Beauty for Books has distributed over 20,000 books to its benefactors: the Oakland Unified School District, the Marin City Sausalito School District and the San Francisco Unified School District.
"Illiteracy is a nationwide problem. 20% of American adults are functionally illiterate and 700,000 high school graduates cannot read their diploma. The staggering figure that should concern Californian's is the 35% illiteracy rate right here in our own back yard," commented Dr. Maas. "We developed the Beauty for Books program as a way to help address this local challenge. When you see the smiles on the faces of a child and their teachers when they receive their own books, it really hits home."
Attendees will be admitted by bringing K – 8th grade children's books or by making a donation of $50 or more, of which 100% will be used to purchase books. Attendees will receive complimentary products and treatments at the event and at The Maas Clinic and The Appearance Care Center. Book donations will also be accepted at the Clinics.
The Beauty for Books event will be held at the W Hotel, 181 3rd Street, San Francisco, CA on February 28, 2014 at 6:30pm.
To purchase tickets or make a donation, click here.
For more information on Beauty for Books, click here.
ABOUT THE MAAS CLINIC:
With locations in San Francisco and Lake Tahoe, The Maas Clinic is a comprehensive aesthetic care center dedicated to quality patient care for aging and rejuvenation for the skin, face, breast and body. Our board-certified Facial Plastic Surgeon, Corey S. Maas, M.D., F.A.C.S. is internationally recognized for his expertise in surgical and non-surgical management of the aging face and balancing facial features with rhinoplasty facial implant and contouring procedures, he brings excellence and experience to our Northern California cosmetic surgery practice. The Maas Clinic includes its own fully accredited, outpatient surgical facility The San Francisco Rejuvenation Center where quality, safety and privacy allow an unsurpassed level of patient comfort. The Appearance Care Center is a beautiful, state-of-the-art medical day spa offering non-invasive and minimally invasive "lunchtime" treatments. The mission of The Maas Clinic is to give men and women premier personalized care that combines both art and science for a result that is naturally beautiful.
ABOUT THE APPEARANCE CARE CENTER:
The Appearance Care Center offers leading edge non-surgical procedures that deliver exceptional results with minimal downtime. The center offers the latest techniques in hair removal, non-invasive body contouring, facial rejuvenation and skin resurfacing, and advanced techniques in facial rejuvenation with dermal fillers such as Restylane, Boletero, Juvederm and Botox and Dysport. The center also provides clients with the opportunity to directly consult with Dr. Corey Maas - one of the top Board Certified Plastic Surgeons in the San Francisco Bay Area. The center has recently added state-of-the-art technology such the only FDA approved non-surgical facelift - the new Ulthera, and laser hair removal with the Lumenis ActiveFX & DeepFX laser, and LightSheer DUET.
###
Media Contact:
Kristin Maas - The Maas Clinic
Director of Community Outreach
415.567.7000
kristin(at)maasclinic(dot)com
http://www.maasclinic.com