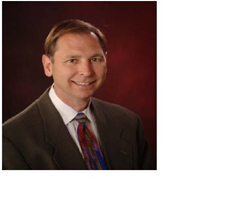 "As of March 3, 2014 you will be required to investigate your Las Vegas car accident because Las Vegas Metro will no longer investigate the majority of car accidents."
Las Vegas, Nevada (PRWEB) February 26, 2014
Picture driving on a typical Las Vegas road on any given afternoon. The upcoming intersection is controlled by a traffic light. Traffic stops for a red light. The light turns green for those drivers going straight. The light for the left turn lane light remains red. Eventually the light for the left turn lane changes to a green arrow. Vehicles begin making the left hand turn. From out of nowhere a car heading in the opposite direction runs its red light and T-bones a car in the intersection that was turning left. Since it is busy, all of the other drivers who were around continue driving. Other cars start going around the accident. The driver who was turning left is dazed and the car is full of smoke because the airbags all went off. The driver attempts to gather his or her senses and determine if he or she is bleeding or has any broken bones. The other driver is already out of his car looking at it. The driver who was turning left gets out of his or her car and thinks it best to call 911 to have Las Vegas Metro investigate the accident.
Up until March 3, 2014 Las Vegas Metro would have investigated your car accident. However, on February 24, 2014, Las Vegas Metro announced that beginning on March 3, 2014 it will no longer investigate the majority of car accidents. http://www.reviewjournal.com/news/metro-stops-responding-non-injury-crashes-march-3. The Las Vegas Metropolitan Police Department said that it will no longer investigate car accidents that do not involve a fatality or where the vehicles are movable and are not blocking traffic. According to Las Vegas Metro, the police are going to focus more on serious accidents and preventing fatalities. The Las Vegas Review Journal quoted Captain Mark Tavarez of Las Vegas Metro's Traffic Bureau as saying "fatalities are more important than property damage crashes." According to the Las Vegas RJ, Tavarez said, "We [Metro] need to focus more on preventing fatalities." http://www.reviewjournal.com/news/metro-stops-responding-non-injury-crashes-march-3
According to Metro statistics cited by the RJ, there were 114 traffic fatalities in Las Vegas Metro's jurisdiction in 2013; 99 in 2012; and only 47 in 2011. Clearly the number of fatalities has dramatically increased since 2011. However, Craig Murphy, Esq. questions whether not investigating car crashes that do not involve fatalities will reduce the number of fatalities suffered in car crashes. After all, the investigations take place after the car crash. Car crash investigations are not preventative measures.
Instead, according to Craig Murphy, Esq. of the Las Vegas Personal Injury Law Firm of Murphy & Murphy Law Offices, "The new Las Vegas Metro policy will lead to significant problems for people who have been involved in car crashes. Las Vegas Metro plays a very important role in investigating car crashes. Metro's determination of fault goes a long way in causing claims to be resolved, whether it be injury claims or property damage claims between opposing insurance companies. Without the neutral investigation of Las Vegas Metro, some insurance companies will use this new policy as an excuse to delay, deny and force claims into lawsuits." Murphy believes that as a result of the policy there will be a significant increase in claims being denied and that are forced into lawsuits by insurance companies.
What will happen to people involved in a car crash after March 3, 2014? Captain Tavarez said, "If you have a traffic crash that has property damage and your vehicle is movable, we ask that you move your vehicle to the side of the road and collect information from the driver." If a vehicle is not drivable or disabled Tavarez advised that the driver should call a tow truck or Metro will call one. According to the Las Vegas RJ, "if there is an injury, medical personnel will come to the scene and determine whether anyone needs to be transported." Neither the RJ nor Tavarez said how the medical personnel will be notified of the car crash.
Tavarez also said that Las Vegas Metro substations will no longer accept accident reports. Tavarez advised that a driver collect the other driver's name, address, license plate number, and type of car to report to his or her insurance company. According to Craig Murphy, Esq. of Murphy & Murphy Law Offices, "This means that accident victims will be responsible for investigating and documenting what happened in car accidents." http://www.reviewjournal.com/news/metro-stops-responding-non-injury-crashes-march-3. According to Murphy, "Safety must always be the primary concern. All other matters must take a back seat to the safety of those involved in the car accident and of those who will come into the area of the car crash." Murphy suggests that if a driver is able and it is safe, the driver should document the location of the cars before they are moved. Use phones to video the scene before the cars are moved. Video the other driver and record what is said. Stay calm. Do not be offensive or aggressive. The first task after safety is to record what happened, where the cars ended up, what the scene and vehicles look like before they are moved and what is said. If possible, get the other driver's name and phone number. Then, when safe, move the vehicles.
Once the vehicles have been moved, fully exchange information with the other driver. Again, remain clam. Do not get hysterical or be offensive or obnoxious. Exchange the basic information, names; addresses; driver's license numbers; insurance companies; insurance policy numbers; insurance agents' names, addresses and phone numbers; year, make and model of cars; license plate numbers. The information is needed to report it to the insurance companies. There is more detailed information on the Murphy & Murphy Law Offices website at http://www.nvpilaw.com on what should be done after a car crash. However, following the recommendations in this article should ensure that basic safe and to obtain the basic information that is necessary. If there are passengers or witnesses, obtain their contact information. If possible obtain a recorded statement about what they saw and what they say happened, record that on your phone. Preserve as much evidence as possible. If there is insufficient documentation and the other driver claims that he or she is not at fault, it will be a battle of two competing stories. It is very possible that many driver's insurance will have to pay for a crash that were not their fault. Since each person tells a different story and there are no witnesses, many guilty people will get away with reckless driving. It is likely that many drivers will see their insurance rates go up because their insurance company had to pay for a car accident that was not their fault.
Of greater concern, according to Craig Murphy, Esq. are situations where the other driver might be drunk, high or otherwise impaired. One would hope that Las Vegas Metro would still investigate those types of accidents. But who is to say if it is not a major accident, that Las Vegas Metro will decide that it is just a property damage matter and not come to the scene. Murphy said that "This is a policy we are going to have to live with. Drivers and insurance companies must be prepared for it. Hopefully, it will not result in more traffic accidents, more traffic fatalities and drunk and impaired drivers getting away with minor accidents to later go on to cause a fatality because no one came to investigate."