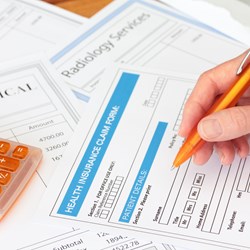 Medicare supplement market sales increased to $3.35 billion in 2013, up 8% over 2012
Omaha, NE (PRWEB) January 28, 2014
FreeMedicareReport.com, a leader in analyzing Medicare supplement options, and CSG Actuarial have published a year-end review for 2013 medigap carriers.
Medicare supplement insurance continues to offer Medicare recipients high quality coverage and Free Medicare Report has provided the following summary for the current state of the market.
Medigap Popularity Increasing
Based on information through December, Free Medicare Report is projecting that overall Medicare supplement market sales increased to $3.35 billion in 2013, up 8% over 2012. Nine companies had Medicare supplement sales of at least $50 million in 2013, led by United Healthcare, Aetna, and Mutual of Omaha.
Claim Trends Stay Lower
Free Medicare Report's analysis of various data sources indicates that overall Medicare and Medicare supplement claim trends continued the pattern from 2011 and 2012 and remained lower in 2013. The Medicare supplement claim trend impact from the moderate increase in the Part B Deductible in 2013 was mitigated by continued lower utilization trends for other benefits.
Rate Increases
Companies are reacting to lower claim trends by implementing lower rate increases on their Medicare supplement blocks of business. The overall average Medicare supplement new business rate increase in 2013 was 5.0%, down from 7.1% in 2012, and 8.4% in 2011.
Carriers Growing
Companies continue to expand their product offerings in the Medicare supplement market. Most new entrant activity in 2013 involved companies releasing new products in new states with new charters. In addition, over 600 rate reductions were implemented in 2013 as existing companies attempted to reposition their premium rates to capture market share.
Competitive Premium Rate Comparison
Using the Free Medicare Report Premium Rate Scorecard™, here is a comparison of the overall premium rate competitiveness ranking by company across all states, plans, ages, genders, and zip codes for year-end 2013 versus year-end 2012.
Year-End 2012
1. Old Surety
2. UnitedHealthcare
3. AFLAC
4. Central States Indemnity
5. New Era
6. Heartland National
7. Aetna
8. Oxford Life
9. Stonebridge Life
10. Medico
Year-End 2013
1. Old Surety
2. Stonebridge Life
3. Cigna
4. UnitedHealthcare
5. New Era
6. Oxford Life
7. Central States Indemnity
8. Manhattan Life
9. Equitable Life
10. Aetna
In 2013: Cigna, Manhattan Life, and Equitable Life moved into the top 10 and AFLAC, Heartland National, and Medico dropped out of the top 10.
Review Medicare supplement options and generate insurance company comparison reports here: https://www.freemedicarereport.com.