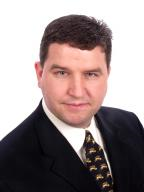 Dallas, TX (PRWEB) March 04, 2014
Anyone who has ever had a sleepless night before a big presentation or had the shaky hands and butterflies while trying to click through a PowerPoint slideshow knows how debilitating public speaking fear can be. Doug Staneart, author of the books Fearless Presentations and the public speaking class by the same name has spent his career helping thousands of people eliminate stage fright. "We started out here in Dallas helping business people and sales professionals design and deliver more powerful presentations. Over the last decade, demand for the class has grown so much that we've been able to teach it in over 50 cities around the world, and we're always adding new cities to the list," says Staneart.
In 2014, Staneart's company, The Leader's Institute, will be offering the 2-Day Fearless Presentations public speaking class to about a dozen new cities including Sacramento, Salt Lake City, New Orleans, Memphis, Nashville, and Hartford. "We are really excited to add New Orleans back to our list of class locations," said Staneart, "New Orleans was always a good city for our classes until Hurricane Katrina slowed the economy down dramatically. It is really nice to have so many requests from Louisiana to bring the class back."
The Leader's Institute was founded in 2002 and offers soft-skills training programs like presentation skills, leadership training, and team building events to individuals and businesses in the United States, Canada, and Europe. They teach over 150 classes that are open to the general public as well as over 300 additional private classes for Fortune 500 companies every year. Staneart and his team began teaching classes in the Dallas/Ft. Worth area in 2002 and first expanded into Houston, Austin and San Antonio. By 2003, The Leader's Institute was teaching classes in 10 different cities across the United States, and they have added about five to 10 locations per year since then.
"Obviously, we still teach the most classes in the really big cities like New York, Loa Angeles, Houston, and Chicago, because that is still where the big demand is," said Staneart. "However, we are seeing demand grow in many of the states where both the population grow is increasing and unemployment is lower such as Utah, Minnesota, Missouri, and Texas. For the first time since the recession really hit in late 2008, we are expanding very quickly because demand has picked up so dramatically."
Staneart believes that the reason for the increase in demand for his public speaking classes is that as a recession recedes, opportunities are created for ambitious and forward thinking people. Staneart believes that these people who are looking to capitalize on these new opportunities know that the more persuasive that they are and the more confident that they appear, the faster that will attract followers. As a result, this group is looking for any additional advantage they can receive in the marketplace.
In the past, participants in the Fearless Presentations class were more likely to be middle managers or executive from big companies, but Staneart says that they are now seeing a higher concentration of entrepreneurs and sales people come through the class. "Small business owners will often close contracts on a one-on-one basis, but as a company starts to compete for the really big contracts, the executives and sales team will often have to deliver very high-level presentations to close the deal," says Staneart, "The better an entrepreneur is at delivering these high level presentations, the more of these big deals they are likely to close." Staneart says that although he has had a lot of entrepreneurs go through his classes over the years, the number has increased dramatically in the last year, and he has increased the number of classes to match the demand.
For a complete list of upcoming Fearless Presentations classes visit our seminar schedule at http://www.fearlesspresentations.com/seminar-schedule
###