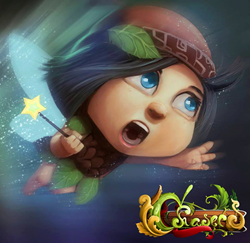 There is something special about playing with a cartoon character, everything is live and jumpy. there are no rules, as a player you will do whatever you want, like in a cartoon episode, All directions are open.
Israel (PRWEB) April 24, 2014
Game developers Amit Ravid and Natanel Yosef are actively seeking further support to complete their project – a high-speed, multiplayer chase game that is suitable for all ages and can be enjoyed by children and experienced gamers alike. This high-energy game will be available for mobiles, Play Station 3, OUYA and Wii platforms; it offers players the opportunity to be the hero in the chasers game of their choice and to feel just like a live character.
The game is designed for players who may not have the time for long game sessions – it can be played in short sessions. Armed with fun skills and other items collected on the way, players can also discover secret artifacts. The game features fast chases and there are different game modes to choose from, including Death Match – as the name suggests, a fight to the death – and Survival, a game with one runner and many chasers – a fast, action-packed game with unpredictable results.
"Our goal is to raise $220,000 through an Indiegogo campaign," says founder Amit Ravid. "The game has been developed so far with just our personal savings; we now seek further funding to allow the project to be completed. Money will be used to expand our team with: professional side-server programmers to optimize servers, 3D/2D level designers, musicians and alpha testers, etc. We also need devices for testing and developing."
Backers will become members of the chasers community and will have the opportunity for input that helps shape the game. There will be exclusive rewards for backers also, both digital and physical; for example, T-shirts, in-game starter packs and game credits. For more information, please see https://www.indiegogo.com/projects/project-chasers/x/5885097#home and check out their Facebook page at https://www.facebook.com/ChasersGame. Fundraising will end on June 2, 2014 and the expectation, if the fundraising goal is reached, is that the game will be completed within a few months; it will be available on all mobile devices and free of charge.
###
Press Contact:
Amit Ravid and Natanel Yosef
Phone: +972523600604
Email: Chasers.game(at)outlook(dot)com
Website: http://igg.me/at/Chasers/x/5885097
Facebook: https://www.facebook.com/ChasersGame