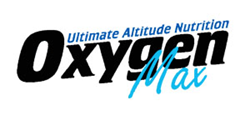 Fort Lauderdale, FL (PRWEB) April 17, 2014
Oxygen Max's unique blend of ingredients increases the body's ability to use oxygen and prevents the debilitating impact of thin air at high altitudes.
Climbers in the Himalayas and snowboarders in the Rocky Mountains have already benefited from the enhancing effects of Oxygen Max.
Don't let altitude sickness ruin the fun of climbing, skiing and other mountain sports. Take Oxygen Max and enjoy the great outdoors worry-free!
Oxygen Max also increases your energy, stamina, concentration and coordination, making it a great addition to any active lifestyle.
Oxygen Max is in a simple Veggie Capsule -- just take two and get on with your life -- no need to mix messy powders and liquids. All the hard work combining the optimum ingredients has already been done for you.
Buy Oxygen Max today at the Health Max.
Health MAX is a company dedicated to improving your health, enhancing your physical activity and increasing your quality of life -- the natural way. Health Max searches the world for innovative and unique natural remedies. All products are rigorously tested and evaluated for safety, quality and effectiveness. Health Max products are proudly made in the U.S.A., with the highest-quality ingredients available, in an FDA-approved cGMP (current Good Manufacturing Process) facility.
Learn more about Health Max at Health Max.
###