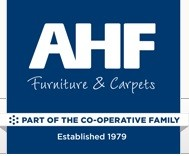 More and more people are staying in because of the recent financial recession. This means that they have more time to really plan how their home will look.
(PRWEB UK) 19 May 2014
A recent survey highlighted that home interior design is still very much a solo project for many people. Over 500 people were surveyed by AHF Furniture recently. Four out of five people questioned make the majority of decisions solely when it comes to DIY projects and interior design.
15% of UK residents surveyed stated that they would be happy to leave all interior design plans to their partners. Less than 10% prefer to hand projects over to others parties such as contractors.
A staggering 88% of females make most of the decisions when it comes to interior design. This suggests that males are content to rely on a feminine touch when it comes to home décor. This is further evidenced by the fact that 30% of men surveyed prefer to leave decisions solely to their partner, whilst only 5% of women said the same thing. It seems that men are geared towards a more collaborative approach and are more likely to have a 'team' mentality when it comes to interior design.
60% of people would be happy to keep control over future interior design considerations, with 30% wanting more control. Only 10% stated that they would relinquish control to their partner or other party.
AHF made this statement: "More and more people are staying in because of the recent financial recession. This means that they have more time to really plan how their home will look. However, it's still surprising that many homes are not taking a collaborative approach when it comes to décor."