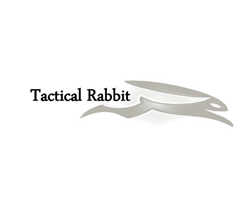 Tactical Rabbit was founded in response what I perceive as the inability of financial institutions to properly verify their customers.
Plymouth Meeting, PA (PRWEB) June 03, 2014
Tactical Rabbit seeks to be unique on Wall Street – an investigative firm with real teeth, unafraid, and not beholden to any special interests. "Financial institutions can misbehave," said Everett Stern, "but my tough team of experienced investigators at Tactical Rabbit will work to keep them in line."
"Tactical Rabbit was founded in response what I perceive as the inability of financial institutions to properly verify their customers, hedge fund investment decisions being made without factoring in non-traditional data, and terrorists and organized crime syndicates increasingly using the financial system against the public," states Stern.
Stern was featured in Gangster Bankers: Too Big to Jail, Matt Taibbi's blistering expose of HSBC's role facilitating money laundering and international terrorism. HSBC forfeited $1.9 billion in a deferred prosecution agreement with the Justice Department. Stern was hired by HSBC to work in their expanded anti-money laundering program. But he became disillusioned when his supervisors refused to investigate questionable transactions or gave employees performance standards seemingly designed to thwart adequate inquiry.
"I witnessed firsthand what happens when major institutions settle for acting based on poor intelligence. The action I took to protect the United States resulted in losing almost every dime I had and all of my material possessions. But I did not let that stop me, and it helped me find my real mission: exposing the threats to our country and to our citizens," Stern said. "I took what little money I had left and founded Tactical Rabbit: the REAL due diligence and intelligence firm. Unlike my competition, I assembled a team of real professionals -- former: U.S. special forces, CIA field operation officers, FBI special agents, and financial/business experts – unafraid to get their hands dirty."
Tactical Rabbit provides superior quality business intelligence, so client firms act using the most reliable information available. They provide clients in law, finance and insurance with the following services:

Regulatory compliance solutions
Enhanced due diligence
Vulnerability testing
Corporate espionage
Fraud investigations
To see the range and sophistication of Tactical Rabbit's successful operations, visit their Operational Examples page.
Stern is well known for exposing wrongdoing so those responsible could face justice. He is also a prominent commentator whose work has appeared in Rolling Stone, American Banker, Reuters, The Huffington Post, Wall Street Journal, and Russia Today.
"I am going to end fraud on Wall Street, and make sure no major financial institution does business with terrorists and drug cartels. Tactical Rabbit is here to bring Wall Street up to the high standards demanded by regulators and the American public. We cannot afford another HSBC scandal or allow our enemies to be financed with our money.
"Under my leadership, Tactical Rabbit will force Wall Street to abide by the highest ethical standards. The games are over. This is not a fire drill. Tactical Rabbit will NOT allow another 9/11." Stern promised.
Contact Everett Stern via the submission form on http://www.TacticalRabbit.com