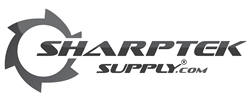 Rockville, Maryland (PRWEB) June 24, 2014
SharptekSupply.com just made it even easier to take advantage of their outstanding product price structure. The company has launched an online Product-Level Quantity Bid Form that allows manufacturers, resellers, and restaurant-chain buyers to request bulk pricing on any of the thousands of products available on their ecommerce website. In addition, it also allows a buyer to submit a price match request. The form is located on every single product page, just below each product description.
Matt Hartenau, company president, comments "The objective is twofold: reach more wholesale buyers, and show a commitment to our low price guarantee for end-users."
To meet the constant demand of industry professionals in the United States and Worldwide, the company commits itself to low prices, same-day shipping, and responsive customer service. SharptekSupply.com has become the fastest growing company in the industry by offering a wide selection of restaurant equipment parts, commercial, industrial, and MRO supplies.
For complete information, please visit: http://www.SharptekSupply.com
Media Contact:
SharptekSupply.com
Attn: Media Relations
Rockville, MD
800.971.4495
info(at)SharptekSupply(dot)com