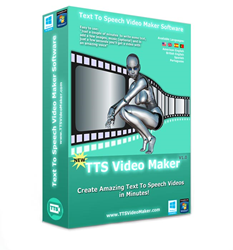 The voices are so real, so human, it's hard to tell if we are listening to a human voice and I must add that the final product, the videos, are outstanding marketing tools.
London, England (PRWEB) July 22, 2014
A new software that uses the latest Text-To-Speech Technology to create videos from images is about to be launched at the end of July 2014.
There are several text to voice software and online text-to-speech solutions on the market but all of them have a big problem with their voices, they sound 'robotic'. A robotic voice is not good news when creating marketing videos or affiliate promotions; that is one of the reason why Jimmy Mancini developed a software that uses the latest Text-To-Speech technology to alleviate that 'robotic' voice problem.
This new text to speech software offers a simple solution for businesses and individuals to allow them to create marketing videos that they can use to promote their products or services online and offline.
Hiring a company or paying for voice overs are a thing of the past, said, Jimmy Mancini, TTS Video Maker Software Developer: "It's 2014, we should use all the computer power from our own PCs, computers are here to make our lives easier, In the past we used to create our own marketing videos and we were paying for voice overs, now, that's a thing from the past!".
The name of this new Text to Speech Software is TTS Video Maker (TTS stand for Text To Speech). We were told they were developing this product for several months and they finally got a final version a few days ago.
Making Text-To-Speech videos using their new software, called TTS Video Maker, is a simple 3 step process, as explained by Jimmy Mancini: "There are 3 steps to create any text to voice video, step 1, we add text to create the voice file, step 2, we add a few images, music and even a watermark, step 3, we create a text to speech video"; those videos are mostly uploaded to video sharing sites and we were told by Jimmy Mancini that the videos created by the software perform highly on the search engine rankings compared with slideshow videos or videos without voice.
The users of this new software can create those marketing videos in minutes, all the training is included in the software. We noticed that this software is only a PC Software.
This product is going to be launched at the end of July 2014, they are recruiting JV partners and affiliates to increase the reach of this text to speech software around the world. They have a specific page on their website with more information about promoting this product: http://TTSVideoMaker.com/jv.html.
Digital Marketing Agency is an info-product and software developer company based in the United Kingdom. They specialize in internet marketing and affiliate products. They are the developers of other tools like: Tube Ranking Software v2.5, Azon Research Software and many other products. They are constantly developing innovative products for small businesses, internet entrepreneurs, affiliate marketers, internet marketers. You can find more information about them on the following website: http://www.marketingagency.org.uk.