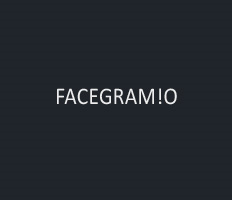 Instagram search is simple as one, two, smile )
(PRWEB) August 07, 2014
FaceGram.io is built around an amazing new Instagram search engine capable of finding like images through keyword searches. It even has the ability to show images only pertaining to certain countries. FaceGram.io is also proud to announce their search engine for Instagram has advanced functions, like the capability to parse through thousands of images using a localized filter. Search by location simply by preceding a search with (location:). By default it parses results using 'likes,' but this is optional.
For those who doesn't intend to get themselves an Instagram account, FaceGram.io features a 'subscribe' function that renders doing so unnecessary. By clicking 'subscribe' on an Instagram user's account via FaceGram.io, it's possible to get any new photos they subsequently produce sent to an e-mail every day.
Also available for download through FaceGram.io is an incredibly easy-to-use Instagram widget creator that quickly creates a personalized widget of whatever pixel size is selected. With only the Instagram username needed to go forward, this widget can be placed on any website in order to proudly display a user's Instagram photos.
In the increasingly crowded world of social media, competing platforms (many of them fulfilling the same or similar niche) attempt to grab and maintain an often-times mercurial fan base. FaceGram.io fills the gaps left over between Facebook and Instagram's functionality, combining the ubiquitous social connections of the former with the powerful photo searching abilities of the latter. FaceGram.io was created with the dual functionality of both social media networks it combines in mind. Many modern day connections share certain photos on Facebook, others on Instagram, and it was previously impossible to view all the photos between the two without switching between two separate social media platforms. Besides trawling photos from Facebook and Instagram, FaceGram.io lets users interact with them natively, including the ability to 'like' them.
About Us
FaceGram.io is a small internet company that works to enhance the user experience of already existing social media platforms. Beyond their new Instagram search function, they are active in Instagram widget creation and feature a 'subscribe' function that lets even non-Instragram users follow their favorite picture producers. FaceGram.io has worked to combine Facebook and Instagram photo interaction using their superior online viewer.