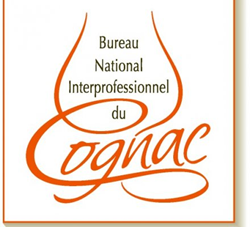 New York, NY (PRWEB) September 30, 2014
The BNIC (Bureau National Interprofessionnel du Cognac), the Trade Board promoting Cognac and its producers, announces the results of the 9th edition of "La Part des Anges". La Part des Anges - the celebrated annual charity auction of exceptional Cognacs - smashed last year's sales record to reach a total of 237,600 euros (over $300,000), which will be entirely donated to charitable causes.
Held on September 18th in the magnificent Abbaye de Bassac in the Charente region of France, amongst distinguished collectors who came from afar, this prestigious event has once again proved to be one of the world's greatest spirits auctions.
The 25 limited-edition unique Cognac carafes, being offered at this event, have been aged and blended over many years. These extremely rare, high quality eaux-de-vies were donated by 25 distinct Cognac Houses. As anticipated, all 25 lots were quickly bid up in a few hours, under the lively gavel of official auctioneer Vincent Gérard-Tasset. Towards the end of the night, anticipation grew amongst captivated collectors, and ended in the highest bid, which fetched a whopping 39,000 euros (over $45,000).
Monies raised through this sale will be turned over to two charities: Children in Crisis, whose President is Sarah, Duchess of York, and Les Restos du Coeur Charente, represented by Véronique Colucci.
Children in Crisis was established in 1993 in the UK to give children in some of the world's poorest countries the education they need to help transform their lives.
Les Restos du Coeur is a charity founded in 1985 and provides food and social services to the neediest (including the homeless) throughout France.
Collectors and industry members alike are now looking forward to next year's tenth edition of La Part des Anges.
Access the catalogue: http://www.lapartdesanges.cognac.fr/downloads/PDA%20Catalogue%202014.pdf
All catalogue photos: ©BNIC/Studio Prigent
Final Bids: 25 Cognac Carafes at La Part des Anges 2014 Raises 237,600 €
Baron Otard 3 700 €
Normandin Mercier 2 500 €
Gautier 2 000 €
Merlet 2 000 €
Hardy 12 500 €
Deau 6 000 €
Braastad 9 000 €
Léopold Gourmel 2 000 €
Frapin 11 000 €
Larsen 4 000 €
Pierre Ferrand 6 000 €
Martell 16 000 €
Meukow 11 000 €
ABK6 5 500 €
Hennessy 21 000 €
Hine 12 000 €
Rémy Martin 39 000 €
Château Montifaud 2 500 €
Courvoisier 9 500 €
Dupuy 11 000 €
Delamain 11 000 €
Prince Hubert de Polignac 26 000 €
Louis Royer 2 100 €
Godet 3 300 €
François Voyer 2 000 €
Œuvre d'art "Les Larmes de Cognac" 5 000 €
CONTACT:
BNIC
23, Allées Bernard Guionnet
BP 18 - 16100
Cognac Cedex
Tel: +33(0)5 45 35 60 00
http://www.cognac.fr
Marie-Christina BATICH
SOPEXA USA C/O BNIC
250 Hudson St., Suite 703
New York, NY 10013
Tel: 646-462-4271
Email: marie-christina.batich(at)sopexa(dot)com
http://www.experiencecognac.com