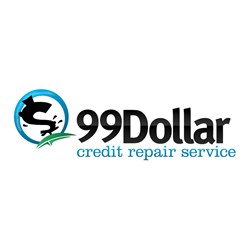 "We find that debt burdened clients are primarily interested in two things: getting fast answers to their questions, and putting a cost-effective credit repair plan in place,"
San Francisco, CA (PRWEB) January 13, 2014
Credit repair service 99CRS of North America Inc. has initiated online services with a promise to deliver effective help to consumers at lower cost. It thus expands into a sector dominated by competitors which, it says, too often run up fees for things most credit challenged consumers don't really need.
"We find that debt burdened clients are primarily interested in two things: getting fast answers to their questions, and putting a cost-effective credit repair plan in place," says company spokesperson Jamall Robinson.
"Too many of our competitors seek to tie consumers into expensive, long-term contracts that fail to win the confidence of consumers. We feel there is a market for an experienced firm focused on providing the basics." adds Robinson.
The firm offers a broad selection of services designed to analyze each client's personal credit history, to restore credit, and to prevent future credit problems. It also provides clients a money back guarantee plus a 3-year warranty—and personalized assistance in securing new lines of credit.
A do-it-yourself credit repair kit is also marketed by the company on Amazon.com.
"Our $99 credit repair kit software teaches how to monitor and repair personal credit, increase credit scores, dispute false information, stop collection calls and settle debts for less than owed. And it comes in English and Spanish," notes Robinson.
According to an October report put out by the Federal Reserve System, the nation's consumers owe a record $3 trillion for credit card debt along with loans for things like autos, furniture and borrowing for education. One result of this has been a simultaneous increase in those needing help repairing damaged credit histories and restoring purchasing power.
"Our experience in successfully helping those with credit history problems should, along with our distinct cost advantage, translate into growing market share," says Robinson. "We expect to be ramping up our operations as more people become aware of us."
For more information on 99CRS of North America Inc. and their list of services visit them online at https://99crs.com or phone (888) 379-1327.