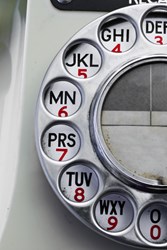 Houston, Texas (PRWEB) February 13, 2014
Ma Bell will soon be unplugging her switchboard.
With VoIP and SIP technology's rapid evolution, the Public Switched Telephone Network or PSTN is quickly becoming outdated. And now the government has stepped in to start the transition to newer technology.
According to Ars Technical, a leading technology publication, "The FCC today voted unanimously in favor of beginning the IP transition trials. After the vote, AT&T called it a "bold leap forward on the path to a modern 21st Century broadband world." (January 30, 2014).
SIP or "Session Initiated Protocol" allows for voice and video communications to be carried over Internet protocols, instead of traditional analog signals. By utilizing SIP, "there is the opportunity for converged voice, video, and data" (Nextiva) This allows for companies to deploy voice technology, video conferencing, and data solutions over SIP connections.
Businesses can leverage this technology to their advantage with low rates and the ability to keep their current phone numbers. Abletek embraced this technology in 2008 and now works closely with SIP vendors to provide these services and solutions to clients.
Ma Bell may be out of a job, but only because SIP is changing the face of business.